Disseminating Expressionism: The Role of Prints (New York, 6 May 11)
New York, NY, May 6, 2011
Registration deadline: May 6, 2011
Disseminating Expressionism: The Role of Prints, 1905–1924
Friday, May 6, 2011, 1:00–5:00 p.m.
The Museum of Modern art, New York, NY
Theater 3 (The Celeste Bartos Theater), mezzanine, The Lewis B. and Dorothy Cullman Education and Research Building
This half-day symposium centers on the potential of the print as a medium for the dissemination of art and ideas. Scholars will address the print's ability to represent formal innovations and aesthetic goals, to communicate issues of war and national pride, and to appear alongside news, commentary, and literature in publications and periodicals. Participants include Shulamith Behr, Timothy Benson, Meike Hoffmann, Peter Jelavich, Rose-Carol Washton Long, and Christian Weikop. Moderated by Starr Figura.
For more information, or to purchase tickets, visit http://www.moma.org/visit/calendar/events/10757
Program Schedule
1:05–1:20 p.m.
Welcome and introduction, Starr Figura
1:20–1:45 p.m.
Meike Hoffmann, Kunsthistorisches Institut, Freie Universität Berlin, "Early Expressionism between the Artist and the Audience"
1:45–2:10 p.m.
Christian Weikop, Visiting Lecturer, University of Edinburgh, "Making Use of Prints in the Struggle for Modern Art"
2:10–2:35 p.m.
Timothy O. Benson, Curator, The Robert Gore Rifkind Center for German Expressionist Studies, Los Angeles County Museum of Art, "Expressionist Periodicals and the Intersection of Literature, Prints, and Politics"
2:35–2:50 p.m.
Coffee break, Education and Research Building, mezzanine
2:50–3:15 p.m.
Shulamith Behr, Senior Lecturer in German 20th-Century Art, The Courtauld Institute of Art, "Between Authenticity and the Multiple: Käthe Kollwitz, Graphic Dissemination, and Dealership"
3:15–3:40 p.m.
Peter Jelavich, Professor of History, Johns Hopkins University, "Graphic War"
3:40–4:05 p.m.
Rose-Carol Washton Long, Professor of 19th- and 20th-Century European Art, Department of Art History, The CUNY Graduate Center, "Prints and Politics in the Immediate Postwar Era"
4:05–4:40 p.m.
Moderated discussion
4:40–5:00 p.m.
Q&A
5:00–6:00 p.m.
Reception, Education and Research Building, mezzanine
In conjunction with the exhibition German Expressionism: The Graphic Impulse
Tickets ($10; $8 members; $5 students, seniors, staff of other museums) can be purchased online or at the lobby information desk and the film desk.
Reference:
CONF: Disseminating Expressionism: The Role of Prints (New York, 6 May 11). In: ArtHist.net, Apr 28, 2011 (accessed Oct 22, 2020), <https://arthist.net/archive/1287>.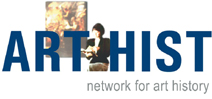 Contributor: Heather Hess
Contribution published: Apr 28, 2011
Add to Facebook