CFP: Expanding the Boundaries of Rome (Los Angeles, 22-25 Feb 12)
Los Angeles, February 22 - 25, 2012
Deadline: May 2, 2011
CAA 2012, Los Angeles California, February 22-25, 2012
Deadline: May 2, 2011
Call for Papers
Expanding the Boundaries of Rome: New Research in Early and Late Roman Art
John N. Hopkins, Getty Research Institute; Ashley E. Jones, Kunsthistorisches Institut in Florenz; earlyandlateromegmail.com
The periods of the late Republic and Empire have long dominated studies of Roman art. Yet, since art history's "theoretical turn," scholars have transformed the temporal boundaries of the field; the "Roman" period has been reimagined, upending conceptions of what it meant to be Roman and what defines art as a constituted and constituting feature of that culture. Theories as diverse as border and acculturation studies, macro history, and intention/perception theory have swept in, and Rome has become a playground of experimentation in art history. This session presents new scholarship that examines how the study of Roman art outside the late Republic and Empire has redefined conceptions of both ancient Rome and ancient art more broadly from the eighth century BCE to the seventh century CE. Papers on contemporaneous cultures whose art has been reconsidered because of this shift are also encouraged.
http://www.collegeart.org/proposals/2012callforparticipation
Reference:
CFP: Expanding the Boundaries of Rome (Los Angeles, 22-25 Feb 12). In: ArtHist.net, Apr 10, 2011 (accessed Oct 1, 2020), <https://arthist.net/archive/1184>.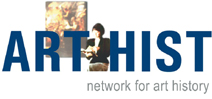 Contributor: Ashley Jones
Contribution published: Apr 10, 2011
Add to Facebook