Lecturer in Renaissance Art and Culture
Leeds (UK)
Application deadline: Apr 28, 2011
Lecturer in Renaissance Art and Culture
University of Leeds - School of Fine Art, History of Art and Cultural Studies
Faculty - Performance, Visual Arts and Communications
Job Summary
History of Art at the University of Leeds has a long tradition of challenging many of the assumptions and paradigms at the foundation of the discipline. Building on its internationally recognised work in reclaiming and re-elaborating the social history of art and establishing feminist studies in the visual arts, we continue to lead the development of theories and methods of art historical study. Scholars at Leeds explore the changing roles of emancipatory projects and critically-reflexive approaches to historiography, conduct pioneering research on issues of cultural and sexual difference in the visual arts, and consider the critical parameters of pre- and postcolonial studies in African, Asian, and Medieval art.
The close relations between History of Art, Cultural Studies, Fine Art, and Museum Studies in the School - a profile that is unique to Leeds - provide a vibrant intellectual environment for considering the interactions between theory and practice and the often-ignored limits of institutionalised discourses. This original profile continues to make Leeds critically expansive in its conception of 'art' and the ways that the 'object of study' can be constituted.
You should hold a PhD in the History of Art or Architecture, or in a related field, with a demonstrated expertise in Renaissance art. Your research will demonstrate a sustained interest in the critical interdisciplinary project of both the Art History Division and the School of Fine Art, History of Art and Cultural Studies as a whole.
You will have proven skills and experience in both teaching and research, and be expected to teach at undergraduate and MA levels, contribute to postgraduate supervisions, engage in research projects and external funding bids, and contribute to administration and enterprise activity.
Further information about the School is available using the following web link www.leeds.ac.uk/fine_art/
University Grade 7 (£32,751 - £35,788 p.a.)
Informal enquiries may be made to Prof Catherine Karkov, tel +44 (0)113 343 5272, email finhosleeds.ac.uk
Job Ref: PVART0001
Closing Date: 28 April 2011
Reference:
JOB: Lecturer in Renaissance Art and Culture. In: ArtHist.net, Apr 8, 2011 (accessed Oct 2, 2020), <https://arthist.net/archive/1183>.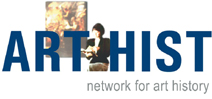 Contributor: Eva Frojmovic, University of Leeds
Contribution published: Apr 8, 2011
Add to Facebook