Konsthistorisk tidskrift/Journal of Art History
New Issue Now Available
The latest issue of Konsthistorisk tidskrift/Journal of Art History is now available online. This new issue contains the following articles:
Original Articles

The Origins of a Miraculous Image: Notes on the Annunciation Fresco in SS. Annunziata in Florence
Maria Husabø Oen
Simulacra and the Order of Mimesis in Dalí and Glenn Brown
David Lomas
Literature

Hugenotternas värld. Från religionskrigens Frankrike till Skeppsbroadelns Stockholm
Martin Olin
Vigselrummet i Stockholms rådhus och det tidiga 1900-talets monumentalmåleri: historia, reception, historiografi
Dan Karlholm
Formens frigörelse. Konsthantverk och design under debatt i 1960-talets Sverige
Hans Hayden
En svensk lustgårdskonst - Lars Israel Wahlman som trädgårdsarkitekt
Charlotta Krispinsson
Find out more at http://www.informaworld.com/skon
Reference:
TOC: Konsthistorisk tidskrift/Journal of Art History. In: ArtHist.net, Mar 23, 2011 (accessed Feb 23, 2020), <https://arthist.net/archive/1108>.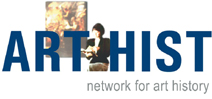 Contributor: Jennifer Roberts, Oxford
Contribution published: Mar 23, 2011
Add to Facebook