Stellen im Projekt ARTIFEX - geänderte Bewerbungsfrist
Trier, 15.04.2011 - 31.12.2015
Application deadline: Apr 15, 2011
Stellen im EU-Forschungsprojekt artifex zur Kuenstlerausbildung
Trier
Im international agierenden und kooperierenden kunsthistorischen Forschungsprojekt artifex, das an der Universität Trier (Prof. Dr. Dr. Andreas Tacke) angesiedelt ist, sind in den nächsten Monaten verschiedene Stellen zu besetzen. Das von der EU (European Research Council) geförderte und auf fünf Jahre angelegte Forschungsprojekt artifex hat zum Thema:
Entgrenzungen: Künstlerausbildung der Gilden in Zentraleuropa bis zur Auflösung des Heiligen Römischen Reiches Deutscher Nation
Redefining Boundaries: Artistic training by the guilds in Central Europe up to the dissolution of the Holy Roman Empire
und erforscht quellengestützt sowie diskurs- bzw. wissenschaftsgeschichtlich die Künstlerausbildung im Zentraleuropa des Mittelalters und der Frühen Neuzeit mit ihren Auswirkungen bis hin zur Gegenwart. Mit einem länderübergreifenden Forschungsansatz soll der ideengeschichtlichen Vorstellung vom Künstler ein sozialhistorisches Modell gegenübergestellt werden. Das Projekt artifex hat die Möglichkeit, sowohl mehrere Doktoranden, als auch einen Post-Doc und einen habilitierten Wissenschaftler zu beschäftigen sowie bis zu 15 Stellen (oder Werkverträge) zur Archivarbeit in den europäischen Nachbarländern ab dem 1. Mai 2011 zu schaffen. Darüber hinaus hat es sich zum Ziel gesetzt, den wissenschaftlichen Nachwuchs sowie etablierte Forscher durch internationale Symposien und Publikationen einzubinden; angezeigt wird hiermit der Wunsch nach Kooperation.
Ab dem 1. Mai 2011 sind folgende Stellen (EG 13 TV-L) zu besetzen:
• Forschungskoordinator, Forschungskoordinatorin, ca. 100 %-Stelle
• Habilitationsstelle, ca. 77 %-Stelle
• Promotionsstelle, ca. 66 %-Stelle
• Projektkoordinator, Projektkoordinatorin, ca. 50 %-Stelle
• Wissenschaftliche Hilfskräfte (mit Abschluss) im Promotionsstudiengang, max. 18 Semesterwochenstunden
Arbeits- oder Werkverträge für Archivarbeiten vom 1. Mai 2011 bis 30. April 2014
In fünfzehn Ländern des ehemaligen Heiligen Römischen Reichs (siehe Projektskizze) werden in den ersten drei Projektjahren ein- bis mehrmonatige oder ein- bis mehrjährige Arbeits- oder Werkverträge zur Bearbeitung des in den dortigen Archiven und Bibliotheken befindlichen Quellenmaterials ausgeschrieben.
Die Stelleninhaber müssen über ausreichende Sprachkenntnisse des jeweiligen Gastlandes verfügen; die Erfahrung in der Archivarbeit deutschsprachiger mittelalterlicher und frühneuzeitlicher Quellentexte ist unabdingbar.
Bewerberinnen und Bewerber sollten in ihrem Schreiben genau angeben, für welche Länder sie sich geeignet fühlen und ob sie bereits in diesem Land / in diesen Ländern wissenschaftlich tätig waren.
Der Arbeitsort der Wissenschaftlerinnen und Wissenschaftler sind die Archive des jeweiligen Gastlandes; von einer Residenzpflicht in Trier wird deshalb selbstredend abgesehen.
Eine weitergehende inhaltliche und organisatorische Verknüpfung mit dem artifex-Forschungsprojekt wäre wünschenswert ist aber nicht Bedingung. Diese Stellen bzw. Werkverträge eignen sich deshalb auch sehr gut für "Nebenverdienste", wenn man im europäischen Ausland in einem anderen Zusammenhang Archivforschungen anstellt.
Die für das ERC-Forschungsprojekt erarbeiteten, d.h. transkribierten und kommentierten Archivalien werden unter dem Namen der jeweiligen Bearbeiterin, des jeweiligen Bearbeiters im Rahmen des Projektes publiziert. Sollte es sich um größere Konvolute handeln, wären Einzelbände mit Autorennamen in der vom Projektleiter herausgegeben Reihe "artifex – Quellen und Studien zur Künstlersozialgeschichte" möglich.
Aufgrund einer neuen Regelung wird der Projektbeginn etwas später angesetzt, weswegen die Bewerbungsfrist bis zum 15. April ausgeweitet werden kann. Bewerber haben nun die Möglichkeit, ihre Projektskizzen (3-5 Seiten) auszuweiten, bereits eingegangene Bewerbungen können durch eine erweiterte Projektskizze (per Post nachgesandt!) ergänzt werden!
Bitte beachten Sie: Leider können wir zugeschickte Bewerbungsunterlagen nicht zurückschicken; bitte beschränken Sie sich deshalb auf die Zusendung von Fotokopien (nicht von Originalurkunden, Sonderdrucken oder Büchern).
Bitte richten Sie Ihre Bewerbung auf den Postweg an bis zum 15. April 2011 an:
Univ.-Prof. Dr. Dr. Andreas Tacke
Kunstgeschichte, FB III
Universität Trier
D-54286 Trier
Weitere Informationen unter: www.artifex.uni-trier.de
Different positions are to be tendered in the next months for the internationally cooperative art history research project artifex to be conducted at the University of Trier (Prof. Dr. Dr. Andreas Tacke). The research project artifex, financed by the EU (European Research Council) and designed to continue over a period of five years, has the following theme:
Redefining Boundaries: Artistic training by the guilds in Central Europe up to the dissolution of the Holy Roman Empire
Applying original sources and examining the aspect of discourse and scholarly history, the project will research the training of artists in Central Europe during the Middle Ages and the Early Modern Era, with its consequences up to the present. The cross-border research approach is to complement the historical idea of the artist as a model in social history. The project artifex will employ several doctoral candidates as well as a post-doctoral researcher and an academic with Habilition qualification. Starting May 1, 2011, it will create up to 15 positions (or work contracts) for work in the archives of neighbouring European countries. Furthermore, the project aims to include young academics as well as established researchers by organising international symposia and publications; we herewith make public our desire for cooperation.
Beginning May 1, 2011, the following positions are to be staffed:
• Research coordinator, almost 100%
• Habilitation (second doctoral publication) position, about 77%
• Doctorate position, about 66 %
• Project coordinator, about 50 %
• Research assistant (with degree), doctoral candidate, a maximum of 18 hours per week per semester
Employment contracts for archive work from May 1, 2011, to April 30, 2014
Employment contracts for one to several months or for one to several years will be tendered in the fifteen countries of the former Holy Roman Empire (see project outline) in the first three project years for processing source materials held in the archives and libraries of these countries.
Those holding these positions must have a working knowledge of the language in the respective guest country; experience in archival work with medieval and early modern German texts is absolutely indispensable. Applicants should state in their applications for which countries they feel themselves qualified and whether they have already done research work in one of these /in these countries.
The researchers' work place is the archives of the respective country; there will naturally be no residence requirement for Trier.
A continuing link to content and organisation of the artifex research project would be desirable but is not a requirement. These positions or work contracts are thus quite suitable as "additional income" if the employee is otherwise engaged in archive research in other European countries.
The archive material transcribed and interpreted for the ERC research project will be published under the name of the respective researcher in the course of the project. Should the material represent a larger collection of documents, individual publications with the author's name are possible in the series published by the project leader, "artifex –Quellen und Studien zur Künstlersozialgeschichte ("artifex –Sources and Studies on the Social History of the Artist").
Please note: Unfortunately, we cannot return submitted application documents. Please limits your mailings to photocopies (i.e., no original records, offprints or books).
Please send your application by regular mail until 15th of April to:
Univ.-Prof. Dr. Dr. Andreas Tacke
Kunstgeschichte, FB III
Universität Trier
D-54286 Trier
Additional information at: www.artifex.uni-trier.de
Reference:
JOB: Stellen im Projekt ARTIFEX - geänderte Bewerbungsfrist. In: ArtHist.net, Mar 24, 2011 (accessed Feb 23, 2020), <https://arthist.net/archive/1104>.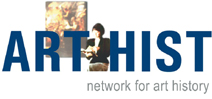 Contributor: Dr. Birgit Ulrike Münch
Contribution published: Mar 24, 2011
Add to Facebook