CFP: (Dis)Locating the Photographic Narrative (SECAC, Savannah, 9-12 Nov 11)
Savannah, Georgia, November 9 - 12, 2011
Deadline: Apr 20, 2011
The Southeastern College Art Conference (SECAC)
Session:
Black, White and Read All Over: (Dis)Locating the Photographic Narrative
In his seminal essay, "The Photographic Message," Roland Barthes wrote
of the "historic reversal" in which "the image no longer illustrates the
words it is the words which, structurally, are parasitical on the
image." Barthes's intervention into the reading and interpretation of
the photograph has undoubtedly had an incredible impact on the way in
which we approach, and subsequently, construct a photographic narrative.
In that regard, this session aims to revisit Barthes's approach to the
relationship between text and the photograph. How to we deal with
photographs which are textless and, simultaneously, meant to be viewed
in the context of words? What roles does the text play in the
mis/interpretation of the photography and how do we approach literary
tropes like irony? This session seeks papers which will (dis)locate
Barthes's "historical reversal" and investigate moments in which the
photograph either resists or assimilates to the printed page. Papers
from any time period within photography's long history are welcomed.
Information about SECAC, abstract guidelines, and abstract submission
procedure available at:
http://www.secollegeart.org/annual-conference.html
Please follow all SECAC guidelines and send proposal form and cv to
both session chairs no later than APRIL 20, 2011:
Thank you,
Stassa Edwards, Florida State University, sbe02fsu.edu
Reference:
CFP: (Dis)Locating the Photographic Narrative (SECAC, Savannah, 9-12 Nov 11). In: ArtHist.net, Mar 10, 2011 (accessed Feb 23, 2020), <https://arthist.net/archive/1037>.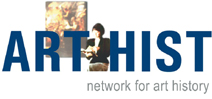 Contributor: Stassa Edwards
Contribution published: Mar 10, 2011
Add to Facebook