CFP: Perspective: Bibliothèques d'art/Art et Bibliothèque
Deadline: Jun 1, 2015
Appel à contribution pour le numéro de la revue Perspective "Bibliothèques d'art/Art et Bibliothèque" / Call for papers for the 2016 issue devoted to Art Libraries/Art and Library for Perspective. La revue de l'INHA
Le prochain numéro thématique de Perspective : actualité en histoire de l'art (la revue de l'Institut national d'histoire de l'art) portera sur les questions afférentes aux bibliothèques d'art et d'histoire de l'art, à leur spécificité en tant que ressources bibliographiques, artistiques et documentaires. Il s'agira d'interroger ces lieux qui mettent à disposition des savoirs disciplinaires et font également office de conservatoires d'œuvres et d'images, dont s'emparent les artistes et les chercheurs. Cette qualité mixte impose de prendre en compte les pratiques et les profils des usagers, les modalités de fréquentation de ces institutions, l'usage des images en salle de lecture et via les sites web (consultation de reproductions versus lecture de monographies, accès numérique aux œuvres…) mais aussi de considérer leurs collections patrimoniales. Car les bibliothèques d'art conservent, outre des livres et des revues, des estampes, des photographies, des manuscrits, des livres d'artistes...

La difficulté à définir le périmètre exact de la bibliothèque d'art participe de l'intérêt d'un tel projet pour une revue d'histoire de l'art. Toutefois, la réouverture par l'INHA de la salle Labrouste qui accueillera, en 2016, l'une des bibliothèques d'art les plus importantes du monde, en termes de volume, de symbole et d'accessibilité, s'est avérée une occasion unique de susciter une réflexion historique et esthétique collective sur les formes et les ambitions de ces institutions d'art et de savoir, hier et aujourd'hui. Néanmoins, le numéro ne sera nullement tourné vers le seul cas de l'INHA. Au contraire, à l'image de la ligne éditoriale de Perspective, le volume accueillera des articles assumant une distance historique sur les bibliothèques d'art en général et faisant état des études les plus novatrices sur un plan international. De même, en miroir, nous ambitionnons de publier des travaux originaux sur la place de la bibliothèque dans l'œuvre d'artistes et d'architectes.
Plusieurs pistes nous semblent intéressantes et nous les suggérons ici sans exclusive : les questions liées à la conservation et la diffusion des Ephemera ou petits documents, comme les cartons d'invitation, les almanachs, les livrets, les affiches… ; la mise en perspective de figures exceptionnelles de bibliophiles (Doucet, Wyder, Oechslin…) ; la collusion des fonds documentaires et des orientations de la recherche (la documentation Mesnil donnée au Warburg Institute et les chercheurs de University College London dans les années 2000) ; l'étude des bibliothèques d'art en temps de guerre à l'image des travaux sur les spoliations artistiques pendant ces époques extrêmes ; l'évaluation des pertes et profits dans la fusion de fonds hétéroclites liés originellement à des écoles d'art, des musées, des universités (la bibliothèque de l'INHA) ; le sort particulier des documentations iconographiques (Bildarchiv Foto Marburg) ; les créations récentes de centres de recherche spécialisés dotés de bibliothèques créées ex-nihilo comme celle du Centre canadien d'architecture de Montréal ; mais aussi l'absorption de ressources médiatiques variées, notamment les captations, telles les archives orales à la British Library (entretiens d'artistes) ou les vidéos de performances à la Bibliothèque Kandinsky du Centre Georges Pompidou. Enfin, il est certainement des travaux à conduire, du point de vue de l'histoire de l'éducation artistique, sur les établissements destinés aux artisans d'art comme la Bibliothèque Forney et le Ratti Center du Metropolitan Museum of Art, sans oublier l'opportunité du numérique dans les nouveaux modes de diffusion des collections.
Les propositions sont susceptibles d'aller de l'article synthétique et bref mettant en exergue tel aspect précis de la bibliothèque d'art, ou des relations de l'art et de la bibliothèque à une époque donnée et dans un espace géographique particulier (25 000 signes), à l'étude circonstanciée et transversale d'un pan de leur histoire, voire à la problématisation de leur absence dans le temps et dans l'espace (45 000 signes).
Cet appel à contributions ne prétend pas couvrir exhaustivement les sujets envisageables : toutes les propositions sont bienvenues. Toutefois, dans le cadre d'une revue d'histoire de l'art dédiée à l'actualité de la recherche internationale, nous souhaitons privilégier les approches historiques et esthétiques, et non pas les articles experts relevant de la bibliothéconomie. Les projets - quelle que soit la langue car Perspective prend en charge les traductions - seront examinés par le comité scientifique du numéro qui rassemble : Laurent Baridon, Ewa Bobrowska, Anne-Élisabeth Buxtorf, Penelope Curtis, Godehard Janzig, Thomas Kirchner, Rémi Labrusse, Anne Lafont, Johanne Lamoureux, Antoinette Le Normand-Romain, Michel Melot, Pierre-Michel Menger, Philippe Saunier, Jean-Claude Schmitt, Valérie Sueur-Hermel, Veerle Thielemans et Bernard Vouilloux.
Prière de faire parvenir vos propositions (un résumé de 2 000 à 3 000 signes et une biographie de 2 ou 3 lignes) à revue-perspectiveinha.fr avant le 15 juin 2015 inclus. Dans le cas où votre proposition serait retenue, votre texte serait à remettre le 1er juin 2016.
——-
The next special issue of Perspective (the journal of the Institut national d'histoire de l'art) will focus on topics relating to art and art-history libraries and their specificity as bibliographic, artistic and documentary resources. We will examine these places, which make information pertaining to our discipline available to artists and researchers, while at the same time endeavoring to conserve their collections of texts and images. This double purpose requires examining the practices and profiles of users, the way in which people visit these institutions, either by consulting the images in reading rooms or websites (consultation of reproductions as opposed to reading monographs, digital access to works, etc.), and also a study of their collections: in addition to books and magazines, art libraries also preserve prints, photographs, manuscripts, artist books, etc.
The interest of such a project for an art-historical review lies partly in the difficulty in defining the exact scope of an art library. However, the planned reopening by the INHA in 2016 of the Salle Labrouste, which will house one of the most important art libraries in the world in terms of its number of volumes, its symbolic importance, and its accessibility, offers a unique opportunity for a collective historical and aesthetic reflection on the forms and ambitions of these collections of art and knowledge, past and present. Nevertheless, this issue will not be limited exclusively to the example of the INHA. On the contrary, consistent with the editorial philosophy of Perspective, the volume will contain articles that cover a historical range in their study of art libraries in general and present the most innovative studies from an international standpoint. At the same time, we aim to publish original papers on the place of the library in the work of artists and architects.
We would like to suggest several potentially interesting paths, without excluding others: issues related to the conservation and dissemination of ephemera and small publications such as invitation cards, almanacs, booklets, announcements, etc.; the study of exceptional bibliophiles such as, for example, Doucet, Wyder, and Oechslin; the correlation between library holdings and research topics (the Mesnil collection given to the Warburg Institute and research projects at University College, London in the 2000s); the study of art libraries during wartime similar to research on artworks plundered during such extreme periods; evaluation of the losses and gains following the merger of disparate collections originally belonging to art schools, museums, universities (for example, the INHA Library); the particular fate of iconographic documentation (Bildarchiv Foto Marburg); the recent foundation of specialized research centers with libraries created from scratch like the Canadian Centre for Architecture in Montreal; and also the inclusion of various media resources, including recordings, such as oral archives at the British Library (artists' interviews) or performance videos in the Kandinsky Library of the Centre Georges Pompidou. Finally, projects are certainly needed from the perspective of the history of art education, on specialized establishments for art craftsmen such as the Bibliotheque Forney and the Ratti Center at the Metropolitan Museum of Art, without neglecting the opportunity offered by digital technology in new ways of disseminating collections.
The proposals could range from a synthetic short article focusing on a specific aspect of the art library, or on relations between art and the library in a given period and in a particular geographic area (25,000 characters), to a detailed and multidisciplinary study of a moment in art library history, or even the problematization of their absence in time and space (45,000 characters).
The intention of this call for papers is not to cover all possible topics exhaustively: all proposals are welcome. However, within the framework of an art-historical review dedicated to recent international research in the field, we wish to emphasize historical and aesthetic approaches, rather than research relevant to library studies proper. Projects in whatever language - Perspective takes responsibility for translations - will be reviewed by the scientific committee consisting of Laurent Baridon, Ewa Bobrowska, Anne-Élisabeth Buxtorf, Penelope Curtis, Godehard Janzig, Thomas Kirchner, Rémi Labrusse, Anne Lafont, Johanne Lamoureux, Antoinette Le Normand-Romain, Michel Melot, Pierre-Michel Menger, Philippe Saunier, Jean-Claude Schmitt, Valérie Sueur-Hermel, Veerle Thielemans and Bernard Vouilloux.
Please submit your proposals (2000-3000 character summary and a 2-3 line biography) to revue-perspectiveinha.fr up to and including June 15, 2015. Full texts of accepted contributions will need to be sent by June 1, 2016.
Reference:
CFP: Perspective: Bibliothèques d'art/Art et Bibliothèque. In: ArtHist.net, Apr 3, 2015 (accessed Aug 9, 2020), <https://arthist.net/archive/9921>.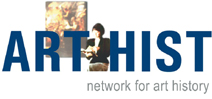 Contributor: Clara Licht, Paris
Contribution published: Apr 3, 2015
Add to Facebook