CFP: Satire and Caricature as Mediators of Cultural Trauma (Pittsburgh, 21-24 Oct 15)
Pittsburgh, Pennsylvania, October 21 - 24, 2015
Deadline: Apr 20, 2015
SECAC 2015
http://www.secollegeart.org/
Satire and Caricature as Mediators of Cultural Trauma
This panel examines the function and capacity of caricature to articulate the experience of cultural trauma during the modern era. The verbal-visual dynamic of caricatures in daily news journals increases reader sensibility toward satirized topics. Satirical caricatures commented on and shaped dialogue regarding social, cultural, and political issues, and, in particular, the traumatic process of urbanization and modernization during the second-half of the nineteenth century. Cultural trauma involves a lived event that shatters and fragments social cohesion. Cultural trauma demands distance, mediation, and representation. The satirical caricatures in the popular press news journal functioned to mitigate the visceral experience of trauma through satire. At the same time, these satirical images were a visual representation of real trauma generated by modernization. This panel invites papers that investigate how caricatures overtly and covertly mediated cultural trauma, undermined power relations, and provided critical distance and laughter; how caricature shaped social dialogue and visual imagery.
Please use SECAC's online form and submit your abstract and CV no later than midnight EDT on April 20, 2015.
Session Chair: Jennifer Pride, Florida State University, jsp06cmy.fsu.edu
Reference:
CFP: Satire and Caricature as Mediators of Cultural Trauma (Pittsburgh, 21-24 Oct 15). In: ArtHist.net, Feb 20, 2015 (accessed Jul 18, 2019), <https://arthist.net/archive/9529>.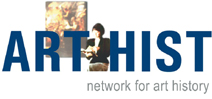 Contributor: Jennifer Pride
Contribution published: Feb 20, 2015
Add to Facebook