Orient und Moderne (Mainz, 8-9 May 14)
Mainz, May 8 - 09, 2014
[English version below]
Workshop am Institut für Kunstgeschichte und Musikwissenschaft,
Johannes Gutenberg-Universität Mainz
Zu Anfang des 20. Jahrhunderts war die Idee des Orients stark mit
Kolonialausstellungen und der akademischen Orientmalerei von Künstlern
wie Jean-Léon Gérôme verbunden. Obwohl die Architekten und Künstler
der Moderne sich von der offiziellen Kultur distanzieren wollten,
reisten viele von ihnen in den sogenannten Orient und ließen sich
davon inspirieren. Im Rahmen des Workshops "Orient und Moderne" am
Institut für Kunstgeschichte und Musikwissenschaft der Johannes
Gutenberg-Universität Mainz soll untersucht werden, wie sich die Idee
des Orients während der ersten Hälfte des 20. Jahrhunderts veränderte
und in welcher Weise sich Vertreter der Moderne immer wieder damit
auseinandersetzten. Nicht zuletzt möchte der Workshop auch die Frage
thematisieren, wie der Erste Weltkrieg das Verhältnis der Moderne zum
Orient modifizierte.
Die Veranstaltung ist sowohl chronologisch als auch thematisch in drei
Sektionen gegliedert. Die Teilnehmer analysieren die Neubewertungen
"orientalischer" Architektur und Kunst, die Idee des Orients in der
Malerei der Zwischenkriegszeit und die Auseinandersetzungen von
Architekten und Künstler aus den Ländern des sogenannten Orients mit
der europäischen Moderne.
Abendvortrag und Workshop sind öffentlich, der Eintritt ist frei. Für
den Workshop wird um eine Anmeldung bei Dr. Sarah McGavran gebeten:
smcgavrauni-mainz.de
Der Workshop "Orient und Moderne" wird von der Volkswagen Stiftung
unterstützt. Gastgeber der Veranstaltung an der Johannes
Gutenberg-Universität Mainz ist Prof. Gregor Wedekind.
—
In artistic circles in the early twentieth century, the idea of the
Orient was strongly associated with colonial exhibitions and the
academic Orientalist painting of artists such as Jean-Léon Gérôme.
Although modern architects and artists sought to distance their work
from official government architecture and art, many nevertheless
traveled to the diverse regions that comprise the so-called Orient.
Even those who remained home often drew inspiration from what they
categorized as "Oriental" arts and from the long tradition of
Orientalism in European art and culture. Participants in the workshop
"Orient und Moderne" at the Department of Art History at the Johannes
Gutenberg-University of Mainz will analyze how conceptions of the
Orient changed during the first half of the twentieth century. The aim
is to gain a better understanding of what at first seems to be
modernists' belated engagement with this theme. Along these lines, one
of the workshop's central questions will be how World War I changed
modern architects' and artists' ideas of the Orient.
The workshop is organized into three thematic sections that are also
roughly chronological. Participants will examine reevaluations of
"Oriental" architecture and art, the idea of the Orient in modern
painting of the interwar period, and the ways architects and artists
from the so-called Orient engaged with and adapted modernism.
The keynote lecture and workshop are free and open to the public.
Please R.S.V.P. by e-mail to the organizer, Dr. Sarah McGavran:
smcgavrauni-mainz.de
Support for the workshop "Orient und Moderne" is offered by the
Volkswagen Stiftung. Professor Gregor Wedekind is the host of the
event at the University of Mainz.
Veranstaltungsort/Location:
Johannes Gutenberg-Universität Mainz
Georg Forster-Gebäude (Campus)
Hörsaal/Lecture Hall 02-521
Jakob-Welder-Weg 12
55128 Mainz

Programm/Schedule
Donnerstag, 8. Mai 2014/Thursday, May 8, 2014
18:15 Öffentlicher Abendvortrag/Keynote
(in englischer Sprache/in English)
Roger Benjamin (Sydney)
"Motiv aus Hammamet": On the Centenary of Paul Klee's Tunisreise of
1914
Freitag, den 9. Mai 2014/Friday May 9, 2014
9:00 Gregor Wedekind (Mainz)
Grußwort
Sarah McGavran (Mainz/St. Louis)
Einführung
Sektion 1/Session 1: Neubewertungen der Kunst und Architektur des
"Orients"/Reevaluations of the Art and Architecture of the "Orient"
9:30 Isabel Seliger (Berlin)
Ex Oriente Lux: August Rodins "La Danse de Çiva" (1913) – At the
Intersections of Romantic Orientalism, Empire, and Universal Art
10:15 Javier Arnaldo (Madrid)
Asiatische Vorbilder in der visionären Architektur Bruno Tauts um 1917
11:00 Kaffeepause/Coffee Break
Sektion 2/Session 2: Die Idee des Orients in der Zwischenkriegszeit:
Verspätete Beiträge zur Orientmalerei?/The Idea of the Orient in
Modernist Painting between the Wars: Belated Orientalisms?
11:30 Ina Dinter (Eichstätt)
Künstler, Kunst, Rausch – James Ensors später Beitrag zur Orientmalerei
12:15 Sarah McGavran (Mainz/St. Louis)
Representing Egypt at the Bauhaus: Paul Klee's "Cardinal Progression"
Series and Modernist Progress
13:00 Mittagspause/Break
Sektion 3//Session 3: Auseinandersetzungen der Architekten und Künstler
des sogenannten Orients mit der europäischen Moderne/Adaptations of
Modern Art and Architecture in the so-called Orient
14:00 Rea Alp (Berlin)
Die Generation 1914. Wegbereiter der türkischen Moderne?
14:45 Nancy Demerdash (Princeton)
Postwar Tunisian Modernisms and the Onus of Reconstruction
15:30 Abschlussdiskussion/Concluding Discussion and Remarks
Reference:
CONF: Orient und Moderne (Mainz, 8-9 May 14). In: ArtHist.net, Mar 5, 2014 (accessed Oct 1, 2020), <https://arthist.net/archive/7130>.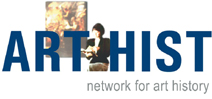 Contributor: Sarah McGavran
Contribution published: Mar 5, 2014
Add to Facebook