CFP: Int. Doktorandenforum: Kunstgeschichte des östlichen Europas (Berlin, 9 May 14)
Berlin, 09.05.2014
Deadline: Jan 30, 2014
1. Internationales Doktorandenforum Kunstgeschichte des östlichen Europas / First International Forum for doctoral candidates in East European art history Berlin
Berlin, Lehrstuhl für Kunstgeschichte Osteuropas, Humboldt-Universität zu Berlin / Chair of Art History of Eastern and East Central Europe, Humboldt University
Berlin, 9. Mai 2014
[English version see below]
Deadline: 30. Januar 2014
Die Kunstgeschichte des östlichen Europas erfreut sich eines wachsenden Forschungsinteresses. Gleichwohl stellt sie nach wie vor ein Randgebiet kunstgeschichtlicher Forschung dar. Dementsprechend gibt es für interessierte Nachwuchswissenschaftler und Nachwuchswissenschaftlerinnen nur wenige Anlaufstellen, die einen Raum für die Diskussion von mit diesem Fachgebiet spezifisch verbundenen Fragestellungen bieten. Mit dem Doktorandenforum, das fortan jährlich stattfinden soll, möchten wir ein solches Forum schaffen. Es soll Doktoranden und Doktorandinnen, die ein Thema der Kunst-, Bild- oder Architekturgeschichte (oder benachbarter Fachgebiete) des östlichen Europas bearbeiten, Gelegenheit und Raum bieten, zu inhaltlichen, methodischen und praktischen Problemen ihrer Arbeit in einen Gedanken- und Erfahrungsaustausch zu treten, Kontakte zu knüpfen und Kompetenzen zu vernetzen.
Doktorandinnen und Doktoranden, die sich mit einem Thema aus der Kunstgeschichte (oder einem angrenzenden Fachgebiet) des östlichen Europas beschäftigen, sind herzlich eingeladen. Wenn Sie an der Veranstaltung teilnehmen möchten, bitten wir Sie, uns ein Exposé zuzusenden, welches Gegenstand und Fragestellung sowie ggf. Quellen und Methodik Ihres Dissertationsprojektes beschreibt. In Abhängigkeit von thematischen Schwerpunkten, die sich auf Grundlage der eingesandten Exposés abzeichnen, werden wir acht bis zehn Beiträge für Referate von 20 Min. auswählen. Alle weiteren Teilnehmer werden die Möglichkeit haben, sich und ihr Thema vorzustellen (5 Min.). Ferner werden sämtliche Exposés in ausgedruckter Form für alle Teilnehmer und Teilnehmerinnen vorliegen. Wichtig ist uns viel Zeit für Diskussion und Austausch. Konferenzsprachen sind Deutsch und Englisch.
Bitte senden Sie Ihr Exposé in einem Umfang von etwa 4000 Zeichen (incl. Leerzeichen) sowie einige knappe Informationen zu Ihrer Person sowie Kontaktdetails bis zum 30. Januar 2014 an:
Prof. Dr. Michaela Marek (michaela.marekculture.hu-berlin.de)
Katja Bernhardt, M.A. (katja.bernhardtculture.hu-berlin.de)
Das Doktorandenforum wird organisiert vom Lehrstuhl für Kunstgeschichte Osteuropas der Humboldt-Universität zu Berlin und findet am 9. Mai 2014 in Berlin statt. Referenten und Referentinnen kann auf Antrag ein begrenzter Reisekostenzuschuss gewährt werden. Alle anderen Teilnehmerinnen und Teilnehmer müssen wir bitten, Reise- und Unterbringungskosten selbst zu tragen.
[English version]
Deadline: January 30, 2014
East European art history enjoys a surge of research interest, but at the same time still represents a marginal area within art historical research. Accordingly, there are only few suitable platforms to discuss issues focusing on this subject area. With the forum for doctoral candidates, which from 2014 on will take place annually, we intend to establish such a platform offering doctoral candidates studying Eastern European art history, visual history or architectural history (or a neighboring discipline) the opportunity to address conceptual, methodical and practical problems, to socialize, and to synergize their competences.
Doctoral candidates dealing with a topic in East European art history (or a neighboring discipline) are cordially invited. If you are interested in taking part in the event, please send us an exposé outlining the issue as well as possibly the sources and methodology of your dissertation project. Dependent on the thematic focuses resulting from the exposés submitted we will select 8 to 10 contributions for twenty-minute presentations. The other participants will have the opportunity to introduce themselves and their topics (5 minutes). In addition, printed copies of all exposés will be provided. Important to us is to have plenty of time for discussing and exchanging ideas. Languages are German and English.
Please submit your exposé of ca. 4000 characters (including blanks) and some personal information as well as contact details by January 30, 2014 to:
Prof. Dr. Michaela Marek (michaela.marekculture.hu-berlin.de)
Katja Bernhardt, M.A. (katja.bernhardtculture.hu-berlin.de)
The forum is organized by the Chair of Art History of Eastern and East Central Europe, Humboldt University Berlin and will take place on May 9, 2014. On request, contributors will be granted a travel allowance. Other participants are requested to bear their travel and accommodation costs.
Reference:
CFP: Int. Doktorandenforum: Kunstgeschichte des östlichen Europas (Berlin, 9 May 14). In: ArtHist.net, Dec 4, 2013 (accessed Nov 12, 2019), <https://arthist.net/archive/6553>.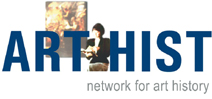 Contributor: Katja Bernhardt
Contribution published: Dec 4, 2013
Add to Facebook