Design and the Machine (Boston, 21-23 Nov 13)
MIT, Boston, November 21 - 23, 2013
Futures Past: Design and the Machine
MIT Media Lab Building, "The Multipurpose Room" on the 6th floor
75 Amherst St., Cambridge MA 02139
Futures Past: Design and the Machine is a three-day conference on the institutional and intellectual history of research and visions for human-machine systems beginning in the second half of the 20th century, and its relationship to emerging roles of technology in design. As computational media pervaded design pedagogy and practice in the post-World War II period, the model of interaction between humans and computers in relation to the creative process persists as a research question, even though consistently obscured by the exigencies of practice. The conference is structured around paper sessions with junior scholars, researchers, and historians. The event includes panel discussions with protagonists of early efforts to incorporate computers, information technologies, and communication engineering in the design process.
THURSDAY, NOVEMBER 21
16:30
Conference Opening
Terry Knight (MIT)
16:45
Welcome Remarks
Duks Koschitz (MIT/Pratt), Olga Touloumi (Harvard), Theodora Vardouli (MIT)
17:00
The Architecture Machine Group
Moderator: Daniel Cardoso, Penn State
A conversation among Nicholas Negroponte, Steven Gregory, Christopher Herot, Andrew Lippman, Masanori Nagashima, Paul Pangaro, and Guy Weinzapfel
FRIDAY, NOVEMBER 22
09:15
Paper Sessions Opening
Arindam Dutta (MIT)
09:30
Designing Futures
Chair: Felicity Scott, Columbia
On the Anti-Modern Use of Cybernetics in the Work of N. Schöffer
Carlotta Daro (ENSA Paris Malaquais)
Environment as Material
Larry Busbea (University of Arizona)
Everting the Machine – Interaction of Human and Machine in Yamaguchi Katsuhiro's Environmental Design for the Mitsui Pavilion (Osaka Expo'70)
Gabrielle Schaad (ETH)
11:30
Paul Richens, Edward Hoskins, Adam Gawne-Cain
Moderator Axel Kilian, Princeton
03:00
Systems Thinking
Chair: Jennifer Light, Northwestern
Architettura Parametrica and the Problems of Intellectual Virginity, circa 1960
Britt Eversole (Princeton)
Complete Urbanization is Unavoidable but Computable"
Ksenia Tatarchenko (Columbia), "'I', 'We' and the EVM
Nikos Katsikis (Harvard)
05:00
Lionel March & George Stiny
Moderator: Altino Joao Magalhaes Rocha, Universidade de Évora
SATURDAY, NOVEMBER 23
10:00
Modeling Information
Chair: John Harwood, Oberlin
Analogue and Digital GIS: Mapping a Shared Territory for Design
Moa Carlsson (MIT)
Image Objects: Computer Graphics at the University of Utah,1965-1979
Jacob Gaboury (NYU)
Design as Effect circa 1962: Alexander and Sutherland
Alise Upitis (MIT)
Camouflage circa 1942: Gyorgy Kepes and the Militarization of the Image
John R. Blakinger (Stanford)
01:30
Chuck Eastman & John Gero
Moderator Dennis Shelden, MIT
03:15
Mediating Interfaces
Chair: Peter Galison, Harvard
The First Failure of Man-Computer Symbiosis: The Hospital Computer Project, 1960-1968
David Theodore (Harvard)
Systems and Subjectivity in 20th Century Commercial Aviation
David Mindell (MIT)
Supreme Usability: The Architecture Machine Group and Information Spaces
Molly Steenson (Univ. of Wisconsin-Madison)
05:30
Alan Kay
Moderator: Edith Ackermann, MIT/Harvard
07:30
Conference Closing
Contact:
fpdmmit.edu for inquiries
Olga Touloumi
olgatoulmit.edu
Quellennachweis:
CONF: Design and the Machine (Boston, 21-23 Nov 13). In: ArtHist.net, 27.10.2013. Letzter Zugriff 20.10.2017. <https://arthist.net/archive/6261>.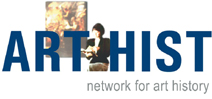 Beiträger: Olga Touloumi, Harvard University
Beitrag veröffentlicht am: 27.10.2013
Zu Facebook hinzufügen