Papanek Symposium 2013 (Vienna, 14-15 Nov 13)
AULA, Wollzeile 27a, 1010 Vienna Austria, November 14 - 15, 2013
Anmeldeschluss: 13.11.2013
Papanek Symposium 2013
Emerging & Alternative Economies of Design: The Social Imperative of Global Design
An event organized by the University of Applied Arts Vienna, Austria
 
November 14-15, 2013
Harnessed by rising world powers striving for economic and cultural competitiveness, design has taken on a renewed and urgent political significance. The unprecedented cultural engagement with design by vast, emerging economies from China to India, will shape our collective futures. Emerging and Alternative Economies of Design: The Social Imperative of Global Design joins together leading experts from international design institutes, research think-tank's and social science projects to question the social futures of design. From the frugal digital initiative led by TED-speaker Vinay Venkatraman, to the ethnographic corporate research of PARC Xerox and the smaller scale initiatives of hybrid design innovators, this second Papanek Symposium offers a unique perspective on the design politics of emerging economies.
Speakers include: Sulfikar Amir (Singapore), Jonathan Barnbrook (UK), Babitha George (India), Lorraine Justice (USA), Lucy Norris (DE), Xu Ping (China), Makiko Taniguchi (USA), Vinay Venkatraman (DK).
Curated by Professor Dr. Alison Clarke with Heng Zhi
Kindly supported by the Austrian Ministry of European and International Affairs
 
Public event, free of charge, registration required.
PROGRAMME
14 NOVEMBER 2013
17.45 Welcome
Dr. Gerald Bast
President
University of Applied Arts, Vienna
18.00-19.00
Frugal Digital Design? Technology for the Underserved
Vinay Venkatraman
Frugal Digital Design, Copenhagen, DK
19.00-20.00 Reception
15 NOVEMBER 2013
9.00-10.00 Registration
10.00-10.30 Introduction
Alison J. Clarke
Director
Papanek Foundation
University of Applied Arts
10.30-12.30 Session 1
Rice, Cellphhone, and Imaginative Futures: Reconstructing Design in the
Asian Globalisation
Sulfikar Amir
Professor, Department of Sociology, Nanyang Technological University,
Singapore
What you Want is Not What You Need
Jonathan Barnbrook
Barnbrook Creative & Graphic Design Studio, London
"Learn from Shanzhai": China's Grass-Roots Design and Innovation Phenomena
Makiko Taniguchi
Senior Anthropologist, Emerging Markets/Innovation,PARC Silicon Valley,
California
The Role of Big Data and Design
Vinay Venkatraman
Frugal Digital Design, Copenhagen, DK
14.00-16.00 Session 2
Design for the Real World: Some Lessons from Experiments in India
Babitha George
Director, Quicksand Social Innovation, Bangalore
Unravelling Waste Economies
Lucy Norris
Honorary Fellow, Ethical Fashion, Department of Anthropology,University
College London
Design in China: An Explosion of Creativity
Lorraine Justice
Dean of the College of Imaging Arts and Sciences, Rochester Institute of
Technology (RIT), NY
The Vast Land of Design: China as an Emerging Economy and its New Design
Power
Xu Ping
Director of the Research Centre of Design and Culture Policy, China Central
Academy of Fine Arts, Beijing
16.00-16.30 Panel Discussion & Concluding Remarks
Alison J. Clarke, Papanek Foundation, Vienna, AT
Lee Davis, Centre for Social Design, MICA, Baltimore, USA
Heng Zhi, University of Applied Arts, Vienna, AT
—
Papanek Symposium 2013
http://papanek.org/symposium/
Quellennachweis:
CONF: Papanek Symposium 2013 (Vienna, 14-15 Nov 13). In: ArtHist.net, 19.10.2013. Letzter Zugriff 20.10.2017. <https://arthist.net/archive/6196>.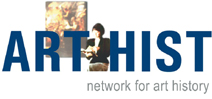 Beiträger: Bryleigh Morsink
Beitrag veröffentlicht am: 19.10.2013
Zu Facebook hinzufügen