CFP: Symposium Art Education (Montreal, 18-19 Mar 11)
Concordia University, March 18 - 19, 2011
Deadline: Jan 22, 2011
As future art educators, artists, teachers, therapists and researchers how do we envision art and education as a dynamic catalyst that may transcend boundaries? How can interdisciplinary approaches to art education push the limits of current pedagogical models, processes of socio-cultural agency and creative cultural expression?
This conference will be a space for graduate and undergraduate students in the fields of art education, studio arts, performing arts, art history, cultural studies, humanities, creative art therapies, educational technologies and other fields of knowledge to address art as a means for transformation. Change may take the form of cross-disciplinary methodologies, creative therapies, interventions within different communities, and the development of critical approaches to art and education.
This conference lends itself to research and artistic endeavour that may explore (but is not limited to) issues such as: creative processes, experiential art-making, collaborative curatorial and educational practices, visual cultural study, the social aspects of art making such as environmental activism, community education, holistic education and sites of alternative learning.
In addition to traditionally presented talks we will encourage happenings, performance, artist-interventions, conversations, photo documentation, or video presentations. Such projects could be done as dialogues between presenters, as installation projects or as part of a conventional receptive-audience situation.
Collaborative presentations are encouraged.
Proposals for papers in French or English for either 20-minute or pecha kucha presentations should be limited to 300 words maximum. Please email your proposal along with a 50-word abstract and a short biographical entry to:
symposium.art.educationgmail.com
Reference:
CFP: Symposium Art Education (Montreal, 18-19 Mar 11). In: ArtHist.net, Dec 5, 2010 (accessed Dec 5, 2019), <https://arthist.net/archive/583>.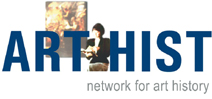 Contributor: Lori Beavis
Contribution published: Dec 5, 2010
Add to Facebook