CFP: China and Cross-Cultural Exchange, 500-1500 (Chicago, 12-15 Feb 14)
Chicago, February 12 - 15, 2014
Deadline: May 6, 2013
Medieval Global Art History: China and Cross-Cultural Exchange, 500-1500 (CAA 12-15 Feb 2014)

Co-chairs: Shih-shan Susan Huang, Rice University; and Diane Wolfthal, Rice University. Email: sh6rice.edu and dianewolfthalyahoo.com

This panel seeks to explore connections between China and the Middle East, Central Asia, and Europe from the fifth to the fifteenth centuries. Going beyond the conventional modes of medieval art history, which has traditionally focused on only one cultural region, we seek papers that highlight voyages, crossroads, border activities, and other ways in which art and artists linked more than one culture. What connections did China establish with the rest of the world? How did lands to the west learn about Chinese art and material culture? How did artists depict the stranger? What did these regions learn from foreign art styles, materials, and techniques? How did they display foreign objects? Which circumstances most encouraged cross-cultural contact? Through this panel we wish to provide a format for both historical and theoretical conversations that will address the most effective approaches for studying the medieval visual culture in a more globally encompassing fashion.

Proposals for papers to session chairs due May 6, 2013. Every proposal should include the following items:
1. Completed session participation proposal form, located at the end of the brochure posted at: http://www.collegeart.org/pdf/2014CallforParticipation.pdf (also see p. 12 for the listing of this panel)
2. An abstract of one to two double-spaced, typed pages.
3. Letter explaining speaker's interest, expertise in the topic, and CAA membership status.
4. updated CV
Reference:
CFP: China and Cross-Cultural Exchange, 500-1500 (Chicago, 12-15 Feb 14). In: ArtHist.net, Apr 2, 2013 (accessed Jan 25, 2020), <https://arthist.net/archive/4999>.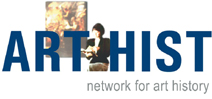 Contributor: Susan Huang, Rice University
Contribution published: Apr 2, 2013
Add to Facebook