Former West. Documents, Constellations, Prospects (Berlin, 18-24 Mar 13)
Haus der Kulturen der Welt Berlin, March 18 - 24, 2013
Even though the world turned on its pivot in 1989, the West has held onto the fiction of its own superiority. FORMER WEST investigates how contemporary art has been unsettling this reality and imagining its prospects otherwise.
FORMER WEST (2008–2014) is a long-term research, education, exhibition, and publication project aimed at a critical reinterpretation of post-1989, post-Cold War histories around an artistic imaginary of "formerness," countering the persistent hegemonies of the so-called "West" within a global context.
Artworks, talks, discussions, rehearsals, and performances in various constellations of documents and prospects offer a multitude of encounters with the public for negotiating the way of the world from 1989 to today, and thinking beyond.
Documents, Constellations, Prospects is organized into five currents. Each day, students are involved in Learning Place - realized in collaboration with international cultural institutes, universities, and art academies - folded into contemporary negotiations on Art Production, Infrastructure, and Insurgent Cosmopolitanism. In addition, Dissident Knowledges contributions propose dynamic interventions into the ongoing program with artworks, performances, and statements.
MON 18.03.2013 | 14:00 h
14–16h Learning Place
Keynote Lecture: Maria Hlavajova FORMER WEST, A Proposition;
Discussion: Boris Buden, Maria Hlavajova, Stefan Nowotny, Kathrin Rhomberg
18–22h Art Production
Keynote Lecture: Boris Groys
Lecture-Performance: Hito Steyerl I Dreamed a Dream: Politics in the Age of Mass Art Production;
Lecture-Performance: Anton Vidokle with Liza Babenko and Tisha Mukarji Energy of Kosmos is Indestructible!!!
20–21h
OPENING
22h Dissident Knowledges
Students' pitching session: Alice Escher, Boaz Levin, Stefan Träger, Till Wittwer: Money on Monday, No Short Cuts
DI 19.03.2013 | 14:00 h
14–16h Learning Place
Lecture, discussion: Maurizio Lazzarato, Arianna Bove, Stefan Nowotny
17h Dissident Knowledges
Conversation: Christopher Kulendran Thomas, Tom Trevatt Art Beyond Spectatorship?
18–23h Art Production
Lecture: Franco Berardi Bifo Game over (?)
Conversation: Qiu Zhijie, Boris Groys
Lecture-Screening: Marina Naprushkina, Office for Anti-Propaganda The Emperor Is Naked
Dissident Knowledges
Lecture-Screening: Keiko Sei Impenetrable Spot on a Soft Shell: The Enigma of Asia in Post-Wall Capitalism
23h Dissident Knowledges
Screening: Neil Beloufa Kempinski (2007)
MI 20.03.2013 | 10:00 h
10–13h Learning Place
Lecture, Discussion: Felix Stalder and others
18–21.30h Infrastructure
Keynote Lecture: Irit Rogoff
Lecture: Stefano Harney Logistical Infrastructures and Algorithmic Institutions
Discussion: Stefano Harney, Adrian Heathfield, Louis Moreno, Irit Rogoff
21.30–24h Dissident Knowledges
Screening: Marion von Osten The Glory of the Garden (2009)
Conversation: Daniel Baker, Ethel Brooks A Roma Model/The Cosmopolitan Other
Screening: Manthia Diawara Édouard Glissant: One World in Relation (2010)
DO 21.03.2013 | 09:30 h
9.30–13h Learning Place
Lectures: David Riff & Alexei Penzin, Jon Solomon & Qiu Zhijie
Discussion: Stefan Nowotny
16–21h Infrastructure
Lecture-Performance: Adrian Heathfield Spirited Transmission—Weak Foundations
Lecture: Louis Moreno The Spatial-Cognitive Fix: The Urbanization of Homo Economicus
Discussion: Stefano Harney, Adrian Heathfield, Louis Moreno, Irit Rogoff
Presentations: Köken Ergun Wedding Culture—A Counter Ethnography,
Füsun Türetken, Burak Arikan Mapping Relations of Funding and Knowledge
21h Dissident Knowledges
Performance, Discussion: Chto Delat?/What is to be done? Where Has Communism Gone? A Learning Play
FR 22.03.2013 | 18:00 h
18–21.30h Insurgent Cosmopolitanism
Keynote Lecture: Ranjit Hoskote
Screening: Nikos Papastergiadis From Permanent Red to Into Cosmos: John Berger's Art Criticism
Conversation: Ranjit Hoskote, Rasha Salti
Dissident Knowledges
Screening: Chen Chieh-jen Empire's Borders I (2008–2009), Empire's Borders II—Western Enterprises Inc. (2010)
21.30– 24h Dissident Knowledges
Conversation: Hassan Khan, Nida Ghouse The Form of the Content
Screening: Rabih Mroué Shooting Images (2012)
Performance: Nástio Mosquito African? I Guess
SA 23.03.2013 | 11:00 h
11–15h Learning Place
Lectures, Discussions, Conversations
16–22h
Insurgent Cosmopolitanism
Lecture: Homi K. Bhabha
Panel Discussion: Nina Fischer & Maroan el Sani, Dolores Zinny & Juan Maidagan
Conversation: Allan deSouza, Praneet Soi
Dissident Knowledges
Lecture: Piotr Piotrowski Global Agoraphilia
22.30–00.15h Dissident Knowledges
Lecture with film excerpts: Rasha Salti Sketches for an Alternative Arab Almanac 1989–2013
Performance: Radhouane El Meddeb Tunis le 14 Javier 2011
SO 24.03.2013 | 12:00 h
12h Learning Place
Presentations
14–16h Dissident Knowledges
Berlin Public Editorial Meeting FORMER WEST: Maria Hlavajova, Marion von Osten, Simon Sheikh and others
16–18.30h Prospective Statements
Boris Buden, Tania Bruguera, Bernd M. Scherer and others
Conceptualized by Maria Hlavajova and Kathrin Rhomberg in collaboration with Boris Buden, Boris Groys, Ranjit Hoskote, Katrin Klingan, and Irit Rogoff.
For the full program, complete list of contributors, and live streaming, as well as full project archive, please visit the FORMER WEST Digital Platform at http://www.formerwest.org/
FORMER WEST is initiated and developed by BAK, basis voor actuele kunst, Utrecht. FORMER WEST: Documents, Constellations, Prospects is a joint project by Haus der Kulturen der Welt, Berlin and BAK, basis voor actuele kunst, Utrecht.
Funded by Kulturstiftung des Bundes (German Federal Cultural Foundation); Culture Programme of the European Union, Brussels; Mondriaan Fund, Amsterdam; Goethe-Institut; and ERSTE Foundation, Vienna.
Quellennachweis:
CONF: Former West. Documents, Constellations, Prospects (Berlin, 18-24 Mar 13). In: ArtHist.net, 19.02.2013. Letzter Zugriff 18.10.2017. <https://arthist.net/archive/4725>.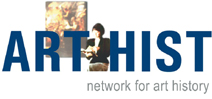 Beiträger: Corinna von Bodisco
Beitrag veröffentlicht am: 19.02.2013
Zu Facebook hinzufügen