Mondrian, Nicholson and 20th Century Abstraction (London, 3 Mar 12)
The Courtauld Institute of Art, Somerset House, Strand, London WC2R 0RN, March 03, 2012
09.30 – 18.00, Saturday 3 March 2012 (with registration from 09.00)
Kenneth Clark Lecture Theatre, The Courtauld Institute of Art, Somerset House, Strand, London WC2R 0RN
In 1936 Alfred H. Barr Jr's history-making-and-shaping survey Cubism and Abstract Art put Piet Mondrian and Ben Nicholson together as the older and younger leaders of 'geometrical abstraction' in the Western World. It also announced that 'geometrical abstraction' was in decline, a judgement Mondrian immediately dismissed. For him, writing to Nicholson, 'geom. abstr.' was always in the ascendant.
This conference will respond to the stimulus offered by the exhibition Mondrian/Nicholson: In Parallel, to explore the issues raised by the kind of non-figurative art for which Mondrian and Nicholson stood in the 1930s and after. What was specific to this kind of art both in the particular achievements of these two artists and more generally? How could it assert its importance in the 1930s, and what could it mean in a decade in which Utopian optimism met anxiety and fear in the descent towards war? Was there, despite Barr's judgement, a future for what he dubbed 'geometrical abstraction', even beyond Mondrian's death in 1944 and beyond the Second World War?
Among those speaking will be Hans Janssen from the Gemeentemuseum in The Hague, Michael White from the University of York, and Lee Beard, editor of the forthcoming catalogue raisonné of Nicholson. There will also be free entry to the exhibition throughout the day, and the conference will end with an open discussion in which the curators involved, Christopher Green, Barnaby Wright and Lee Beard will participate.
To book a place: £16 (£11 students, Courtauld staff/students and concessions) Book online: http://courtauld-institute.digitalmuseum.co.uk Or send a cheque made payable to 'Courtauld Institute of Art' to: Research Forum Events Co-ordinator, Research Forum, The Courtauld Institute of Art, Somerset House, Strand, London WC2R 0RN, stating the event title 'Mondrian/Nicholson' conference. For further information, email ResearchForumEventscourtauld.ac.uk
Organised by Chris Green and Barnaby Wright (The Courtauld Institute of Art)
PROGRAMME
09.00 – 09.30 Registration
09.30 – 09.45 Welcome and Introduction: Christopher Green (The Courtauld Institute of Art)
09.45 – 10.15 Hans Janssen (Gemeentemuseum, The Hague): Rhythm in Nature and Rhythm in Art
10.15 – 10.45 Lee Beard (editor of the forthcoming catalogue raisonné of Nicholson): Figuring the Abstract: Ben Nicholson and the Still-Life Theme
10.45 – 11.15 Discussion
11.15 – 11.45 COFFEE/TEA BREAK
11.45 – 12.15 Sam Rose (The Courtauld Institute of Art): Abstract Art, 'Decoration' and 'Significant Form'
12.15 – 12.45 Peter Khoroche (Independent Nicholson specialist): Ben Nicholson – the Whole Picture
12.45 – 13.15 Discussion
13.15 – 14.15 BREAK FOR LUNCH
14.15 – 14.45 Vanya Malloy (The Courtauld Institute of Art): Examining the Role of Science in the Artwork of Ben Nicholson and Alexander Calder
14.45 – 15.15 Michael White (University of York): Mondrian: After-Images
15.15 – 15.45 Discussion
15.45 – 16.15 COFFEE/TEA BREAK
16.15 – 16.45 Ryan Andrews (independent researcher): Mondrian's London Studio in Context: Using 3D Software to Explore 60, Parkhill Road
16.45 – 17.00 Discussion
17.00 – 18.00 The Exhibition Mondrian//Nicholson: In Parallel: Discussion with Christopher Green, Lee Beard and Barnaby Wright
18.00 RECEPTION
Further information (incl. programme and timetable):
http://www.courtauld.ac.uk/researchforum/events/2012/spring/mar3_MondrianNicholson.shtml
Quellennachweis:
CONF: Mondrian, Nicholson and 20th Century Abstraction (London, 3 Mar 12). In: ArtHist.net, 03.02.2012. Letzter Zugriff 16.01.2018. <https://arthist.net/archive/2669>.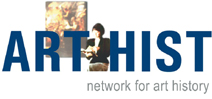 Beiträger: Ingrid Guiot
Beitrag veröffentlicht am: 03.02.2012
Zu Facebook hinzufügen