The Making of Architects / Architecture in the Making (Darmstadt, 2-3 Feb 2012)
Darmstadt, February 2 - 03, 2012
Registration deadline: Jan 20, 2012
The Making of Architects / Architecture in the Making
International Workshop of the Architectural Sociology Working Group
2/3 February 2012, TU Darmstadt, Room S3 20 / 18 (Rundeturmstraße 10)
Planning and building are deeply complex processes. The objective of architectural design is to provide solutions to problems that extend beyond spatial-functional requirements and which have aesthetic, social and cultural implications. The goal of this workshop is to discuss the social framework of planning and building using the example of the figure of the architect. We will examine the processes, routines and techniques that shape the production of architectural knowledge and inquire into the conditions of possibility that underlie the making of architecture.
The Architectural Sociology Working Group (AG Architektursoziologie) is a collaboration between the Cultural Sociology Section and the Urban and Regional Sociology Section within the German Sociological Association (DGS).
Organizers: Monika Grubbauer and Silke Steets (both TU Darmstadt)
*
Program
Thursday, 2 February
9.30 Welcome and Introduction
Design Processes
10.00 Kenton Card (BTU Cottbus): Architects of Objects or Architects of Balance
10.40 Felix Marlow (HCU Hamburg): The Classical Background: On the interdependency of professional and everyday practice using the example of family homes
11.20 Nicole E. Stöcklmayr (IKKM, Weimar): Actors in Architectural Design Competitions
12.00 – 13.00 Lunch Break
13.00 Judith Reeh (TU Darmstadt): Ground Course Design: The production of architectural knowledge at nine Technical Universities in Germany
13.40 Monika Kurath (ETH Zürich): Academizing Architecture: Design as a research practice
14.20 Dorothee Obermaier (Hochschule Darmstadt): Design Monopoly of the Producers of Space and Architecture: Professionals among themselves
15.00 – 15.30 Coffee Break
Historical Perspectives
15.30 Niklas Naehrig (ETH Zürich): The »bon architecte« in Philibert Delorme's Premier tome de l'Architecture: A political architect?
16.10 Paul Anderson (California State University): »Il Capomastro Architetto« and the Making of Architects in Renaissance and Baroque Rome
16.50 Uta Karstein / Fanny Stoye (Universität Leipzig): »If They Gave me Plenty of Rope in Designing the Interior and the Exterior«: Positioning strategies of freelance architects – exemplified by the Parish Church Architecture around 1900
17.30 – 18.00 Coffee Break
Keynote
18.00 Paul Jones (University of Liverpool): Architecture as »Truth Spot«? Making Architecture and Making Claims
Friday, 3 February
Political Frameworks
9.00 Rob Imrie (King`s College London): Architecture or Building and the Acculturation of the Architect
9.40 Luísa Veloso, João Sebastião, Joana Marques and Alexandra Duarte (CIES - Instituto Universitário de Lisboa): Architecture and Political Aims: The role of a public program in the configuration of the architects' professional field
10.20 – 10.40 Coffee Break
10.40 Simone Gheduzzi / Denise Tamborrino (Università degli Studi di Bologna): Towards Relational Aesthetics in the Ordinary
11.20 Serhat Ünaldi (HU Berlin): On His Majesty's Service: Bangkok's architects between autonomy and heteronomy
12.00 – 13.00 Lunch Break
The Field of Architectural Production
13.00 Deborah Pellow (Syracuse University): »Everybody Thinks They Can Build«: Modern architecture in Ghana
13.40 Gillian Matthewson (University of Queensland): Making and Unmaking: Gender and the architectural profession
14.20 André Bideau (Zürich): The Making of Autonomy
15.00 – 15.30 Coffee Break
Architects as Cultural Producers
15.30 Kim Förster (ETH Zürich): The Social and Intellectual Networks of the New York Institute for Architecture and Urban Studies: Cultural production of architects in times of crisis
16.10 Katrin Klitzke (HU Berlin / HCU Hamburg): Ethnographic perspectives on practices of knowledge production, representation and cultural networking by raumlaborberlin
16.50 Irene Hwang / Danielle Etzler (University of Michigan / Harvard University): With and Without Buildings: The physical and social products of architecture
17.30 Final Remarks
18.00 End of Workshop
Further information & abstracts:
www.stadtforschung.tu-darmstadt.de/
architecture
You are invited to participate in the workshop free of charge. Please register until 20 January 2012 by sending an email to: architecturestadtforschung.tu-darmstadt.de
The Workshop is sponsored by:
LOEWE Research Area »The Intrinsic Logic of Cities«, TU Darmstadt
Faculty of Architecture, TU Darmstadt
Institute of Sociology, TU Darmstadt
Urban and Regional Sociology Section
German Sociological Association
Reference:
CONF: The Making of Architects / Architecture in the Making (Darmstadt, 2-3 Feb 2012). In: ArtHist.net, Jan 6, 2012 (accessed Aug 13, 2020), <https://arthist.net/archive/2488>.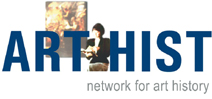 Contributor: Monika Grubbauer, Technische Universität Darmstadt
Contribution published: Jan 6, 2012
Add to Facebook