Traces of Making - Late Gothic "Cell Vaults" (Meissen / Trebsen, Jan 2012)
Meißen, Trebsen, 20. - 21.01.2012
Registration deadline: Jan 12, 2012
Traces of Making - Form, Konstruktions- und
Entwurfsprinzipien von spätgotischen Zellengewölben - 'reverse
engineering' und experimentelle Archäologie / Design and Construction of
the Late Gothic "Cell Vaults"
[english version below]
Um sich dem Phänomen der spätgotischen Zellengewölbe anzunähern, sind das Verständnis des Herstellungsprozesses, der Charakteristika der Entwurfsvorgaben und der Kriterien bei der Planung von zentraler Bedeutung. Zum einen werden die Motive für das Auftreten und die weite Verbreitung dieser Gewölbeform im Zusammenhang mit technologischen Gesichtspunkten gesehen. Zum anderen lässt sich das Erscheinungsbild dieser Gewölbe, mit dem speziellen Charakter ihrer Kurven und Flächen, nur vor diesem Hintergrund beschreiben.
Allerdings können wir weder zur Konstruktionsweise noch zu den Entwurfsprinzipien der Zellengewölbe auf zeitgenössische Informationen zurückgreifen. Insofern stellt sich ein methodisches Problem: Wie können wir ausgehend vom Artefakt belastbare Aussagen zu dessen Herstellung und zu den hierfür abgelaufenen Entscheidungs- und Kommunikationsprozessen formulieren?
Im Rahmen des Forschungsprojekts "Form, Konstruktions- und Entwurfsprinzipien von spätgotischen Zellengewölben - 'reverse engineering' und experimentelle Archäologie" werden Wege gesucht, sich der Entstehung dieser speziellen Gewölbe anzunähern. In Kooperation mit dem Teilprojekt D "Die Kirche als Baustelle" des Sonderforschungsbereichs 804 "Transzendenz und Gemeinsinn" werden Tendenzen aufgewiesen, die die Formfindung und Bauprozesse transparent machen können.
Auf einem "Baustellenbesuch" beim experimentellen Nachbau eines Zellengewölbes in voller Größe, sollen die entwickelten Hypothesen zur Diskussion gestellt werden. Im Kolloquium soll ein interdisziplinäres Forum geschaffen werden, um die methodische Problematik allgemein zu erörtern; im Mittelpunkt stehen dabei Themen zur experimentellen Archäologie und zur Bauforschung, mit dem Ziel, die technologischen und planerischen Aspekte der Herstellung des Artefaktes für die Interpretation aus geisteswissenschaftlicher Sicht zu erschließen.
In order to analyze the phenomenon of late Gothic "Cell Vaults", it is essential to understand the building process, the characteristics of the specifications formulated in planning, and the design criteria for these structures. On one hand, the reasons for the invention of this particular type of vaulted ceiling in the late 15th century and its spread over a large area are usually viewed from a technological standpoint. On the other hand, the appearance of these vaults, in particular the character of their curves and surfaces, can only be described against this background.
As it happens, we have no recourse to contemporary information regarding the construction techniques or the design specifications of cell vaults. This constitutes a methodological problem: how is it possible, starting from the existing artifact, to formulate a clear idea of not only the production of the vaults but also the decision-making and communication processes associated with their making?
Within the research project "Form, Construction and Design Principles of late Gothic Cell Vaults – 'Reverse Engineering' and Experimental Archaeology", we are formulating ways of thinking about the genesis of these particular vaults. In cooperation with the subproject "The Church as Building Site" of the Collaborative Research Center SFB 804 "Transcendence and Common Sense", we are looking for characteristic tendencies that might be helpful in understanding the form-finding and building processes.
We would like to discuss the hypotheses developed so far on a "visit to the building site" where full-scale experiments on the construction of cell-vaults are carried out. In the colloquium, we hope to create an interdisciplinary forum to discuss relevant methodological issues. The focus is on experimental archaeology and 'Bauforschung', with the aim opening up aspects of technology and design in the production of the artifact to historical and art historical interpretation.
Ablauf / Draft Program:
Freitag 20.01.2012 - Albrechtsburg Meißen:
10:00 – 12:30
Grußworte / welcome address:
Dr. Christian Striefler, Direktor Staatliche Schlösser, Burgen und Gärten Sachsen
Prof. Dr. Bruno Klein, Dekan der Philosophischen Fakultät der TU Dresden
David Wendland (Dresden):
Reverse Engineering and Experimental Archaeology – An Overview of the Current Research on Late Gothic Cell Vaults.
Norbert Nußbaum (Köln):
Unikat oder Serie? Zur Strategie gotischer Bauproduktion.

Robert Bork (Iowa):
Gothic Vaulting and the Dynamics of Plan Design.
12:45 Mittagessen / Lunch
14:00 Rundgang durch die Albrechtsburg: zwei ausgewählte Gewölbe / A walk through the Albrechtsburg: two selected vaults (D. Wendland, K. Schröck)
15:00 - 18:00
Jos Tomlow (Zittau):
Spätgotischer Kreuzgangsentwurf in Alpirsbach -
Wie sind sie mit Unsicherheiten zurechtgekommen? / Late Gothic Cloister Design in Alpirsbach - How Did They Copewith Uncertainties?
José Carlos Palacios Gonzalo (Madrid):
Latest Developments in Research on Spanish Late Gothic Vaults in the Architectural School of Madrid.
Sebastian Storz (Dresden):
Das antike Bauverfahren von Gewölbetragwerken aus Tonröhren.
Enrique Rabasa Díaz (Madrid):
Late Gothic and Procedure Expression.
Katja Schröck (Dresden):
Geometrische Verfahren bei der Formulierung von Konstruktionsvorgaben.
Samstag 20.01.2012 – Bergezentrum und Rittergut Trebsen:
08:30 Bustransfer nach Trebsen: Abfahrt am Gästehaus der TU Dresden, Weberplatz / Bus transfer to Trebsen, departure at the guest house
10:00 Trebsen, Bergezentrum historische Baustoffe:
Gewölbe-Werkstatt mit Diskussion: Experimenteller Nachbau eines spätgotischen Zellengewölbes / Vault laboratory, discussion: experimental reconstruction of a late Gothic cell vault (D. Wendland, C. Mai)
Transfer zum Rittergut Trebsen, Malsaal im Bildungszentrum / Transfer to the school of restoration and historical craftmanship, Trebsen
12:00 – 13:00
Petr Chotebor (Prag):
Das Gewölbe des Wladislawsaals der Prager Burg und seine Details.
Günter Donath (Meißen):
Beobachtungen zur Baustruktur des Großen Wendelsteins der Albrechtsburg Meißen.
13:00 Mittagessen in der Kantine des Bildungzentrums / Lunch in the mensa of the school
Anschließend Rundgang Zellengewölbe im Schloss Trebsen / Visit to the Cell Vaults in the palace at Trebsen
15:00 – 16:30
Rafael Martín Talaverano (Madrid):
Design and Construction of a Flat Ribbed Vault: The Lower Choir of San Esteban in Salamanca.
Stefan Bürger (Dresden):
Die Erfindung des Zellengewölbes. Baukünstlerische Prämissen und Potentiale.
Christian Mai (Dresden):
Quellenstudien zu Lehrgerüsten spätgotischer Zellengewölbe.
Rückfahrt nach Dresden / Return to Dresden
Die Tagung ist öffentlich. Es wird keine Tagungsgebühr, jedoch ein Unkostenbeitrag für den Bus-Transfer erhoben. Um eine verbindliche Anmeldung per E-Mail wird bis zum 12.01.2012 gebeten.
www.kirchealsbaustelle.de
Veranstalter / Organizer:
Dr.-Ing. David Wendland
TU Dresden
Institut für Kunst- und Musikwissenschaft
Lehrstuhl für Christliche Kunst der Spätantike und des Mittelalters
Katja Schröck, M.A.
TU Dresden
Teilprojekt D "Kirche als Baustelle"
des Sonderforschungsbereichs 804
"Transzendenz und Gemeinsinn"
Reference:
CONF: Traces of Making - Late Gothic "Cell Vaults" (Meissen / Trebsen, Jan 2012). In: ArtHist.net, Jan 4, 2012 (accessed Aug 13, 2020), <https://arthist.net/archive/2484>.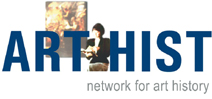 Contributor: Schröck, Katja, TU Dresden
Contribution published: Jan 4, 2012
Add to Facebook