CFP: Plastic Boom / Plastic Doom (2 Jul 20)
Online, July 02, 2020
Deadline: Jun 25, 2020
Plastic Boom / Plastic Doom
Online workshop
Organized by Charlotte Matter (Istituto Svizzero di Roma / Bibliotheca Hertziana – Max Planck Institute for Art History, Rome) and Teresa Kittler (University of York)
Italy has been central to the production and manufacture of plastics and synthetic materials in Europe in the postwar period. By the latter half of the 1960s plastics and synthetic materials had become ubiquitous in contemporary art practice and immortalised in the icons of Italian design. This workshop explores the use of plastic and other industrial materials by artists and designers in Italy. How, and why, did artists approach this material? What innovations did it bring to exhibition design in this period? What is the relationship between the use of plastics and other, unusual materials in art? How were such practices received by contemporary art criticism? What reflections did their use prompt about art's relationship to object-based culture and about their implications for environmental pollution?
In this online study day, we would like to share and discuss current research revolving around the use of plastic in postwar art and design in Italy. Participants are invited to present a paper of max. 20 minutes, followed by a group discussion. The focus of this informal workshop will be on sharing work in process and exchanging feedback. We also welcome proposals for discussions of related (source) readings, to be distributed in advance and discussed during the workshop.
Please write to charlotte.matteruzh.ch by June 25 should you be interested in participating.
Reference:
CFP: Plastic Boom / Plastic Doom (2 Jul 20). In: ArtHist.net, Jun 3, 2020 (accessed Oct 2, 2020), <https://arthist.net/archive/23189>.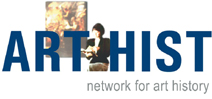 Contributor: Charlotte Matter
Contribution published: Jun 3, 2020
Add to Facebook