Doctoral Position, Kunsthistorisches Institut in Florenz
Florence, Kunsthistorisches Institut in Florenz – Max-Planck-Institut, 01.09.2020
Application deadline: May 15, 2020
The Kunsthistorisches Institut in Florenz – Max-Planck-Institut – Department Alessandro Nova – is pleased to announce a call for applications for a Doctoral Position.
Starting on 01 September 2020 or at the earliest possible date, the position is offered for one year. We are looking for an excellent candidate with passive German language skills and a PhD project that focuses on the art of the Early Modern Period.
Salary and benefits will be determined according to a German or Italian contract, which is subject to German or Italian tax and social security law.
Applications are welcome in German, English, or Italian in a single pdf (max. 2 MB) and should include:
- detailed cv
- academic degree certificate
- doctoral research proposal (max. 2 pages)
- reference letter as well as name and contact information of another potential referee
The Max Planck Society is an equal opportunity employer and encourages applications from women as well as disabled individuals. The application is open to PhD candidates of all nationalities.
Please send your electronic application by 15 May 2020 to dirnovakhi.fi.it.
—
Doktorand/in (m/w/d)
Das Kunsthistorische Institut in Florenz – Max-Planck-Institut vergibt in der Abteilung Alessandro Nova ab dem 01. September 2020 oder zum nächstmöglichen Zeitpunkt einen Doktorandenvertrag für ein Jahr.
Voraussetzungen sind ein zur Promotion berechtigender Studienabschluss, passive Kenntnisse der deutschen Sprache sowie ein Forschungsvorhaben zur Kunst der Frühen Neuzeit.
Sie erhalten einen Promotionsfördervertrag mit einer Vergütung in Höhe von mind. 1.750 Euro brutto.
Interessierte sind gebeten, folgende Bewerbungsunterlagen auf Deutsch, Englisch oder Italienisch in einer pdf-Datei (max. 2 MB) einzureichen:
- Lebenslauf mit Studiengang
- Nachweis des Studienabschlusses
- Zusammenfassung des Dissertationsvorhabens (max. 2 Seiten)
- ein Empfehlungsschreiben sowie den Namen eines weiteren möglichen Gutachters/einer weiteren möglichen Gutachterin für eventuelle Rückfragen
Die Max-Planck-Gesellschaft strebt nach Geschlechtergerechtigkeit und Vielfalt. Wir begrüßen Bewerbungen jedes Hintergrunds.
Bewerbungen richten Sie bitte per E-Mail bis zum 15. Mai 2020 an: dirnovakhi.fi.it


FURTHER INFORMATION
Web: http://www.khi.fi.it
Newsletter: http://www.khi.fi.it/newsletter
Facebook: https://www.facebook.com/khiflorenz
Twitter: https://twitter.com/khiflorenz
Video: https://vimeo.com/khiflorenz
Reference:
JOB: Doctoral Position, Kunsthistorisches Institut in Florenz. In: ArtHist.net, Mar 17, 2020 (accessed Oct 1, 2020), <https://arthist.net/archive/22873>.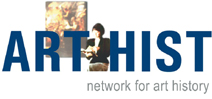 Contributor: Kunsthistorisches Institut in Florenz – Max-Planck-Institut
Contribution published: Mar 17, 2020
Add to Facebook