Art + Anthropocene (York, 26-27 Mar 20)
University of York, March 26 - 27, 2020
Art + Anthropocene: Culture, Climate and Our Changing Planet
This two day conference at the University of York aims to bring together scholars in the sciences, social sciences and humanities to explore the effects of climate change on our global environment and how the respective disciplines are responding to the changes taking place. Art + Anthropocene seeks to identify the intersections between art, culture and the environment from a broadly interdisciplinary perspective, highlighting major world concerns such as the climate crisis, population displacement and declining wildlife populations, among others. Recognising the importance of the Anthropocene and climate change across these wide-ranging disciplines is decisive in making both of these fields more relevant and accessible to a wider, non-specialist audience.
In the organisation of this conference we are fortunate to be working alongside the Leverhulme Centre for Anthropocene Biodiversity (LCAB), the York Environmental Sustainability Institute (YESI) and the Humanities Research Centre. As such, we hope to inspire wider interdisciplinary thinking, discussion and collaboration.
Registration is now open, see our website for more information.
CONFERENCE PROGRAMME
DAY ONE - 26th March, 2020
8:30-9:00 Conference Registration
9:00-10:15 Introductions and Keynote Lecture
Julie Doyle (University of Brighton)
IMAGINING FUTURES: CREATIVE COLLABORATIONS FOR (YOUTH) CLIMATE ENGAGEMENT
10:15-11:45 Panel 1 - Extinction Curation
Michal Krawczyk (Griffith University)
IN THE NATURAL APIARY: ETHNOGRAPHY AND ECOCINEMA
Sarah Wade (Science Museum/UCL)
REPRESENTING SPECIES LOSS & EXHIBITING EXTINCTION IN THE ANTHROPOCENE
Rosamund Portus (University of York)
ART AND ECOLOGY: RESHAPING ENVIRONMENTAL CRISES THROUGH CREATIVITY
11:45-12:00 Coffee Break
12:00-13:30 Panel 2 - Anthropocene in the Modern Age
Matthew Cotton (University of York)
ART, ETHICS AND DELIBERATIVE ENGAGEMENT WITH CLIMATE CHANGE FUTURES
Gavin MacGregor (Northlight Heritage)
IT'S ALL THE FAULT OF ARCHAEOLOGY: THEY WERE SO BUSY DIGGING UP THE PAST, THEY FORGOT THE FUTURE
Steve Cinderby (SEI, University of York)
USING CREATIVE METHODS TO IMPROVE INCLUSION IN THE DELIVERY OF LOCALIZED 2030 SDG TARGETS? EXAMPLES OF SUSTAINABLE TRANSPORT AND AIR POLLUTION FROM NAIROBI AND KAMPALA
13:30-14:15 Lunch
14:15-15:45 Panel 3 - The Living Land
Elsa Varela (Catalan Institute of Agrifood Research and Technology)
NEW ALLIANCES BETWEEN FOREST OWNERS AND EXTENSIVE LIVESTOCK SHEPHERDS TO REDUCE THE RISK OF WILDFIRE IN THE MEDITERRANEAN: BRING LIVESTOCK (BACK) INTO THE FOREST
Julie Reiss (Christie's Education, New York)
FERTILE LAND, BARREN LAND: SOPHEAP PICH'S RATANIKIRI VALLEY GRIDS
Declan Wiffen (University of Kent)
WHEN IS A LICHEN NOT A LICHEN? A SYMPTOMATIC READING OF OLAFUR ELIASSON'S MOSS WALL
Claudia Rosenhan (University of Edinburgh)
ENERGY F/FLOWS THROUGH THE ENVIRONMENT
15:45-16:00 Coffee Break
16:00-17:30 Panel 4 - Within the Water
Katey Valentine (University of York)
THE HIDDEN MICROBIAL WORLD OF ENVIRONMENTAL PLASTIC
Suzi Richer & Laura Denning (University of York/Bath Spa University)
SOUNDS AND SAMPLING
Francesca Curtis (University of York)
FISH AS COMMODITY; FISH AS ANCESTRY: HELEN MAYER AND NEWTON HARRISON'S PORTABLE FISH FARM AND THE COSMOPOLITICS OF THE ANTHROPOCENE
DAY TWO - 27th March, 2020
9:30-11:30 Panel 5 - 'The Awe of them Came on Me': Ursula Le Guin and the Power of Trees
Liesl King (York St John), Annemarieke de Bruin (SEI, University of York), and Alison Dyke (SEI, University of York)
This session explores the different relationships between humans and trees and will partly take place outdoors near the conference venue. Please bring appropriate footwear and clothing. The location will be accessible for all and an audio system will be used.
Location: TBD
11:30-11:45 Coffee Break
11:45-13:15 Panel 6 - Animals, Art and the Anthropocene
Bergit Arends (University of Bristol)
ANIMAL REPRESENTATIONS IN THE ANTHROPOCENE
Owen Gurrey (University of Sheffield)
ANTHROPOCENE PERSPECTIVES IN JOHN BURNSIDE'S THE HUNT IN THE FOREST
Ana Peraica (Budapest/Krems)
MIGRATION OF SPECIES INTO IMAGES AND DATABASES
13:15-14:00 Lunch
14:00-15:30 Panel 7 - Temporal Landscapes
Michael Cooper (University of York)
UNEARTHING THE FORGOTTEN RECORD OF GLACIER AND ICE-SHEET CHANGE
Sajda Van Der Leeuw (University of Oxford)
YOUR WASTE OF TIME: ELIASSON'S (EN-)ACTIVIST SCULPTURES AND CLIMATE CHANGE IN THE AGE OF THE ANTHROPOCENE
Rachel Magdeburg (University of Wolverhampton)
THE MOVING AFTERLIFE OF MONTAGNE SAINTE-VICTOIRE
15:30-15:45 Coffee Break
15:45-17:15 Panel 8 - Coastlines and Climate Change
Alexander Jardine (University of York)
COASTAL STORMS: RECORDS FROM THE LANDSCAPE AND LITERATURE
Dorcas Taylor (Independent Curator)
WATER MATTERS: ART, WATER AND CLIMATE NARRATIVES IN YORKSHIRE
Richard Carter (University of Roehampton)
'DATASCENE': NONHUMAN PERCEPTION IN THE ART OF THE ANTHROPOCENE
Lucy McMahon (University of York)
NATURE-BASED SOLUTIONS: HOW OUR COASTLINES HELP TO MITIGATE CLIMATE CHANGE
Reference:
CONF: Art + Anthropocene (York, 26-27 Mar 20). In: ArtHist.net, Feb 14, 2020 (accessed Jun 1, 2020), <https://arthist.net/archive/22635>.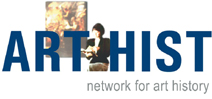 Contributor: Isabelle Gapp
Contribution published: Feb 14, 2020
Add to Facebook