CFP: Esse#100 _ Futurity / Futurité
Montréal
Deadline: Apr 1, 2020
[Le français suivra]
FUTURITY
In "Les potentiels du temps, art et politique" (2016), Aliocha Imhof, Kantuta Quirós, and Camille de Toledo urge us to snap out of the lethargy of the progressivist utopia instigated by modernity. Coining the term "potential thought"—thought "that leads us to always work toward what could be"—the authors offer a performative conception of the future that upends the impasse of presentism and the paralyzing despondency of apocalypticism. Here, art plays the role of "platform to reopen futures to what is (or are) to come, to what has not yet been written, to what remains to be written, to reconstruct horizons of expectation, of possible transformation, to foil the scenarios of inevitability" (p. 14).
At a time when all societies must deal with the imminence of climate change, the worldwide population explosion, and the technological "singularity," conceptions of the future are undergoing a profound change of paradigm in literature and the arts. Referring to the performative potentialities of the future, futurity is emerging as a philosophy of the what is to come, offering new theoretical avenues for thinking about a more positive outlook for the world, outside of traditional schemas of critical utopianism.
In fact, one stratum of this reflection dwells on the speculative dimension of the very notion of time, a concept to be thought of no longer as chronological process but in terms of ruptures and discontinuities. It is a reflection built both on the recent discovery of quantum entanglement—which could make teleportation possible!—and on queer theories and their disavowal of temporal linearity considered in terms of the heteronormative reproductive model. In No Future: Queer Theory and the Death Drive, for instance, literary critic Lee Edelman challenges the figure of the child as the ultimate embodiment of symbolic order and of a future to protect and defend, an intrinsically political figure of heteronormative discourse that crystallizes a "reproductive futurism" magnified and fantasized by culture. Without dismissing the notion of future, Edelman invites us to rethink it outside of reproductive logic, as queer people are paving the way for new responsible and ethical potential futures.
And so, history itself becomes a narrative object—literary material to be constantly reread to understand the future, but also to stanch the evils of the past. In this respect, the notion of futurity may also be understood as a form of reparation or regeneration inscribed within a decolonial perspective. Playing on these connections between past and future via appropriation of new technologies (robotics, artificial intelligence, and so on), the afrofuturism art movement, for example, short-circuits the racist and technophobic stereotypes conveyed by the colonial imagination. Using science fiction as a platform from which to engage in a critique of a history that has racialized people, the afrofuturist aesthetic encompasses science, technology, and contemporary art practices in a discussion of desirable sociopolitical changes for the future and proposes hybrid subjectivities with the means to bring it to pass.
Envisaging art in terms of futurity thus means believing in its capacity to create innovative forms of life and kinds of relationships. It is to return to having faith in the ability of art to create new worlds, to work with the possibilities of a humanity in the grip of pain and violence, and to capture the experience of the present with the intention of bending its political and ethical trajectory.
To mark the hundredth issue of Esse arts + opinions and firmly express its desire to move into the future, whatever that may be, authors are invited to propose articles that explore questions of futurity in its various manifestations in art (reactivation of archives; critical and decolonial critiques of art, its histories, and its objects; post- or trans-humanist practices, and so on). How can art be something other than a depressing mirror of realities that no one can ignore anymore? How can art be made as not deconstruction but reconstruction of a livable world? How can contemporary practices convince us that a different future is possible? How is art already the sign of a what is to come? Can art transfigure today's feelings of disorder, insecurity, uncertainty, and elusiveness, the anxiety created by generalized precariousness, into new ways of living in and thinking about the world?
Send your text in US letter format (doc, docx, or rtf) to redactionesse.ca before April 1, 2020. Please include a short biography (35-45 words), an abstract of the text (80-100 words), as well as postal and email addresses. Applicants who wish to first submit a statement of intent (300 words) are invited to do so before January 10. We also welcome submissions (reviews, essays, analyses of contemporary art issues) not related to a particular theme (annual deadlines: September 1, January 10, and April 1). An acknowledgement of receipt will be sent within 7 days of the deadline. If you have not been notified, please contact us to ensure your text has been received.
_______________________________________________________
FUTURITÉ
Dans Les potentiels du temps, art & politique, Camille de Toledo, Aliocha Imhoff et Kantuta Quirós nous exhortent à sortir de la léthargie de l'utopie progressiste mise en place par la modernité. À travers l'usage de la « pensée potentielle », une pensée « nous portant à travailler toujours à ce qui pourrait être », les auteur.e.s de l'ouvrage proposent une conception performative du futur, renversant l'impasse de la posture présentiste et l'abattement paralysant de l'apocalyptisme. L'art y joue le rôle de « plateforme pour rouvrir les futurs aux à-venirs, à ce qui n'est pas encore écrit, à ce qui reste à écrire, pour reconstruire des horizons d'attente, de possibles transformations, pour déjouer les scenarii de la fatalité » (2016 : 14).
À l'heure où les sociétés doivent composer avec l'imminence des changements climatiques, l'explosion démographique planétaire ou la "singularité" technologique, on voit apparaître dans la littérature et les arts la marque d'un changement de paradigme profond concernant une conception de l'avenir. Se référant aux potentialités performatives du futur, la futurité (traduction du terme anglais "futurity") s'inscrit dorénavant comme une philosophie de « l'à-venir » offrant de nouvelles avenues théoriques pour penser une suite du monde plus positive hors des schèmes traditionnels de l'utopisme critique.
Tout un pan de cette réflexion insiste d'ailleurs sur la dimension spéculative de la notion même de temps, un concept à penser non plus en termes de processus chronologique, mais plutôt en termes de ruptures et de discontinuités. Une réflexion qui s'édifie à la fois sur la récente découverte de l'enchevêtrement quantique – lequel permettrait d'envisager la téléportation ! –, et aussi sur les théories queers et leur désaveu d'une linéarité temporelle pensée en fonction du modèle reproductif hétéronormatif. Dans No Future. Queer Theory and the Death Drive, le critique littéraire Lee Edelman remet ainsi en question la figure de l'enfant comme incarnation ultime de l'ordre symbolique et d'un futur à protéger et défendre, figure intrinsèquement politique du discours hétéronormatif à travers laquelle se cristallise un "futurisme reproductif" magnifié et fantasmé par la culture. Sans récuser la notion de futur, Edelman invite toutefois à repenser l'avenir hors de la logique reproductive, les queers étant à même de paver la voie à de nouveaux devenirs responsables et éthiques.
L'histoire elle-même devient donc un objet narratif, une matière littéraire à relire continuellement pour appréhender l'avenir, mais aussi pour panser les maux du passé. Dans cette optique, la notion de futurité peut également se comprendre comme une forme de réparation ou de régénération inscrite dans une perspective décoloniale. Jouant de ces ponts entre le passé et le futur par le truchement d'une réappropriation des nouvelles technologies (robotique, intelligence artificielle, etc.), le courant artistique de l'afrofuturisme par exemple, vient ainsi court-circuiter les stéréotypes racistes et technophobes véhiculés par l'imaginaire colonial. Usant de la science-fiction comme levier d'une critique de l'histoire des personnes racisées, l'esthétique afrofuturiste convoque science, technologie et pratiques artistiques actuelles pour discuter des changements socio-politiques souhaitables pour l'avenir et proposer des subjectivités hybrides outillées pour le mettre en place.
Envisager l'art dans sa futurité, c'est donc croire en sa capacité de créer des formes de vie, des modalités de relation novatrices. C'est réinvestir de bonne foi la capacité de l'art de créer de nouveaux mondes, de faire avec les possibles d'une humanité traversée de blessures et de violences, et de se saisir de l'expérience du présent dans l'intention d'en infléchir politiquement et éthiquement la trajectoire.
Pour souligner la parution du centième numéro de la revue et marquer sa volonté de se projeter vers l'avenir, quel qu'il soit, Esse arts + opinions invite les auteur.e.s et artistes à proposer des textes qui interrogent les enjeux de la futurité à travers ses diverses déclinaisons artistiques (réactivation d'archives, relecture critique et décoloniale de l'art, de ses histoires et de ses objets, pratiques post ou transhumanistes, etc.). Comment l'art peut-il se révéler autre chose qu'un miroir désolant de réalités que plus personne ne peut ignorer ? Comment l'art peut-il se faire non pas déconstruction, mais reconstruction d'un monde vivable ? Comment les pratiques contemporaines peuvent-elles nous convaincre qu'un autre futur est possible ? Comment l'art est-il déjà la trace d'un « à-venir » ? L'art peut-il transfigurer le sentiment de désordre, d'insécurité, d'incertitude, d'insaisissable du temps présent, cette anxiété créée par une précarité généralisée, en de nouvelles manières de vivre et de penser le monde ?
Les textes proposés (de 1 000 à 2 000 mots maximum, notes incluses) peuvent être envoyés en format lettre US (docx ou rtf) à redactionesse.ca avant le 1er avril 2020. Veuillez inclure, à même le texte, une courte notice biographique (30-50 mots), un résumé du texte (80-100 mots), ainsi que votre adresse courriel et postale. Les personnes qui aimeraient d'abord soumettre un résumé d'intention (300 mots) sont invitées à le faire avant le 10 janvier. Les propositions non afférentes aux dossiers (critiques, essais et analyses sur différents sujets en art actuel) sont aussi les bienvenues (dates de tombée : 1er septembre, 10 janvier et 1er avril de chaque année). Un accusé de réception sera envoyé dans les 7 jours suivant la date de tombée. Si vous ne l'avez pas reçu, nous vous invitons à communiquer avec nous pour vérifier la réception de votre texte.
Reference:
CFP: Esse#100 _ Futurity / Futurité. In: ArtHist.net, Dec 3, 2019 (accessed Jul 5, 2020), <https://arthist.net/archive/22216>.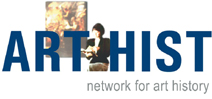 Contributor: Sylvette Babin
Contribution published: Dec 3, 2019
Add to Facebook