CFP: Anniversary: The Past Made Present
Deadline: Dec 23, 2019
The Institute of Art Research at Vilnius Academy of Arts calls for papers for the 100th volume of Acta Academiae Artium Vilnensis
Anniversary: The Past Made Present
50, 100, 200, 1 000 years... As if a bookmark in a calendar, an anniversary stops briefly the ordinary flow of years distinguishing and honouring communities, institutions, places, and persons.
In what ways anniversaries activate our memory? On what social rites they rely? What visual means are employed to evoke the memory and to capture the meaning and continuity of an event? What are the stories behind commemorative and anniversary artworks and artefacts (from monuments to postcards, souvenirs, etc.)? What are their destinies after the anniversaries have passed? As mementos and appraisals of an event or a phenomenon, are they themselves being remembered? How to discuss the anniversary thinking and its meaning for historical consciousness, and culture and politics of memory?
We invite previously unpublished contributions, including artistic research, on the conception, history, and social culture of anniversary, as well as research of anniversary artworks and artefacts with the focus on prominent tendencies, highlighted values, cultural and social contexts, etc.
Recommended length: up to 7000 words
Guidelines for authors: http://leidykla.vda.lt/acta-academiae-artium-vilnensis/information-for-authors
Abstracts and short bios: by 23 December 2019
Full articles: by 30 April 2019
Email to: tojana.raciunaite(at)vda.lt and lina.michelkevice(at)vda.lt
All articles are peer-reviewed and subject to EBSCO Publishing lists.
Reference:
CFP: Anniversary: The Past Made Present. In: ArtHist.net, Nov 7, 2019 (accessed Aug 8, 2020), <https://arthist.net/archive/22023>.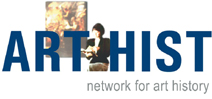 Contributor: Lina Michelkevice
Contribution published: Nov 7, 2019
Add to Facebook