CFP: Session at AAIS: Paragone Revisited (Tucson, 26-28 Mar 20)
Tucson, Arizona, March 26 - 28, 2020
Deadline: Dec 11, 2019
Paragone Revisited: Artistic, Literary, and Pedagogical Competition and Rivalry Across the Ages
Paragone has long been studied in terms of Renaissance artistic rivalries, visual and poetic competition, sculptural and pictorial feuding, and modern artists battling the ancients. This session at the 2020 meeting of the American Association for Italian Studies aims to compile new examples and iterations of the paragone in and among various disciplines, including but not limited to, pedagogy, art history, art criticism, literary studies, music, popular culture, and language across all periods. Papers that investigate the way competition has both spurred and hindered artistic, linguistic, literary, or pedagogical production throughout the ages and across a range of media are welcome.
Please send abstracts of no more than 250 words, as well as a brief bio, to kulpakutztown.edu to be considered.
Reference:
CFP: Session at AAIS: Paragone Revisited (Tucson, 26-28 Mar 20). In: ArtHist.net, Oct 10, 2019 (accessed Jun 3, 2020), <https://arthist.net/archive/21758>.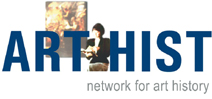 Contributor: Pierette Kulpa
Contribution published: Oct 10, 2019
Add to Facebook