CFP: 12th Congress Society for Emblem Studies (Coimbra, 22-27 Jun 20)
University of Coimbra - Faculty of Humanities, June 22 - 27, 2020
Deadline: Nov 15, 2019
The Interuniversitary Centre for Camonian Studies (CIEC) will organize the 12th Congress of the Society for Emblem Studies. It will be hold in the University of Coimbra, from 22 to 27 June 2020.
Taking as motto "Muta poesis, pictura loquens" (Mute poetry, speaking picture), the Latin version of "Muda Poesia1, Pintura que fala"2, the 12th International Conference of the Society for emblem Studies will take place in Coimbra (Portugal), from Monday 22 June to Saturday 27 June, 2020.
The conference will cover the entire universe of emblem studies and papers on every aspect of emblematics are welcome. Following on from the traditional thematic lines pursued at previous conferences, this meeting intends to stimulate new research approaches. Additionally, it aims to foster emblem studies and related issues in Portugal.
During the first phase, proposals from 28 different countries, spread across the 5 continents, were received. A second period to submit panels and papers will be open until November 15, 2019.
For more information:
http://www.emblemstudies.org/wp-content/uploads/sites/87/2019/03/CfP-SES12Coimbra2020.pdf
Reference:
CFP: 12th Congress Society for Emblem Studies (Coimbra, 22-27 Jun 20). In: ArtHist.net, Sep 16, 2019 (accessed Jul 5, 2020), <https://arthist.net/archive/21579>.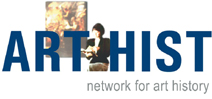 Contributor: Filipa Araújo, University of Coimbra
Contribution published: Sep 16, 2019
Add to Facebook