Art Galleries & Collections Specialist, Sacramento State
Sacramento, CA
Application deadline: Sep 20, 2019
csus.peopleadmin.com/postings/4438
Announcing a job vacancy: Art Galleries and Collections Specialist, Sacramento State, Sacramento, CA
https://csus.peopleadmin.com/postings/4438
The primary duties of the Art Galleries and Collections Specialist are
1. To provide leadership and management of the exhibition program for the University Library Gallery, and the Kadema Hall Galleries: the Robert Else Gallery and the R.W. and Joyce Witt Gallery, and other art venues on campus.
2. To provide leadership and management of the university's Art Collection, including the Wayne Thiebaud Collection.
3. To bring notable contemporary artists, designers, and scholars to the galleries and promote such visiting artists programing to the university and community.
The Specialist reports to the Dean of the College of Arts & Letters and works with the Gallery Advisory Committee, the Visiting Artist Committee, the Art Collection Advisory Committee, the Dean of Arts & Letters, and the Specialist of Development to support the galleries, the Collection, and lectures, educational components and community engagement activities. The Specialist will oversee the galleries and exhibition budgets and all financial considerations related to the galleries and the collections, especially the development of funding sources including grant writing and philanthropic engagement (local, national and international sources), to be coordinated with the Dean and Development Director.
The College of Arts & Letters engages faculty, staff, and students in the creation and study of what makes us human and what humans make. The Sacramento State Kadema Hall Galleries and the University Library Gallery showcase the work of diverse faculty, student and well-known artists and scholars in programs that inspire and inform our campus and community. Our university art collection includes over four hundred works of art in various media and demonstrates the aesthetic richness of our regional artists and their profound contributions to contemporary art. All galleries and the collection serve students and faculty from across the campus, as well as our Art Department BA, BFA and MFA degrees.
Reference:
JOB: Art Galleries & Collections Specialist, Sacramento State. In: ArtHist.net, Sep 11, 2019 (accessed Feb 18, 2020), <https://arthist.net/archive/21532>.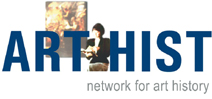 Contributor: Rachel Miller, University of California, Sacramento
Contribution published: Sep 11, 2019
Add to Facebook