Special Issue of Photography & Culture 12(2)
A new issue of the journal Photography & Culture (12/2) has been published and is a special issue titled "Photography in Transitioning European Communist and Post-Communist Histories".
Registering and studying the distinct characteristics of late- and post-communist political photographic cultures in the former Eastern Bloc and "Eastern Europe", the special issue endeavors to develop their historically informed and socially conscious study. Contributors to the issue consider case studies from some of the most politically and culturally diverse states in the region, including Czechoslovakia (Czech Republic and Slovakia since 1993), the Baltic states (Estonia, Latvia, and Lithuania), East and unified Germany, Hungary, Poland, Romania, and Russia. Some space is also given to photography from Slovenia (formerly one of six socialist republics in Yugoslavia), as a means to account for part of Southeastern Europe's historical association with the Eastern Bloc, and for the (separate yet ideologically related) communist legacies shared by the majority of Eastern and Southeastern European countries.
Table of contents
Introduction:
"Photography in Transitioning European Communist and Post-Communist Histories". By, Gil Pasternak, pages: 139-149
Articles:
"Toward an Emancipation of Photographic Vision: 'Visualism' Under Czechoslovakian 'Normalization' (1968–89)". By, Paula Gortázar, pages: 151-170
"Haunting Legacies: Family and Archival Photographs in Aleksandra Garlicka's Taxonomy of Polish Society (1985–95)". By, Gil Pasternak & Marta Ziętkiewicz, pages: 171-201
"A National Complex: Institutional Photography in Hungary Since 1980". By, Catherine Troiano, pages: 203-226
"Stasi Surveillance Photographs and Extra-Archival Legacy". By, Donna West Brett, pages: 227-248
"From Local History to Global Visual Culture: The Evolution of Baltic Photography on the Threshold of the Twenty-First Century". By, Marianna Michałowska, pages: 249-265
One Photograph:
"The Arrest of Janez Janša, by Tone Stojko: The Powerful Photograph that Led to Far-Reaching Political Change". By, Marija Skočir, pages: 267-271
The Archive:
"Photographic Collections in Post-Soviet Russia and the Development of Russian Photographic Scholarship". By, Ramina Abilova, pages: 273-278
Portfolio:
"Notes for an Epilogue" [photo-essay]. By, Tamas Dezso & Eszter Szablyar, pages: 279-295
The online edition is available via this link: https://www.tandfonline.com/toc/rfpc20/12/2?nav=tocList
Reference:
TOC: Special Issue of Photography & Culture 12(2). In: ArtHist.net, Sep 11, 2019 (accessed Feb 18, 2020), <https://arthist.net/archive/21466>.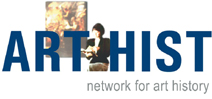 Contributor: Gil Pasternak
Contribution published: Sep 11, 2019
Add to Facebook