Zivot umjetnosti 104.2019
Život umjetnosti 104.2018
Thematic issue: Critique of the Political Economy of Art
Guest Editor: Nikola Dedić
Život umjetnosti is a peer-reviewed scientific journal published twice a year in a bilingual edition (Croatian and English) by the Institute of Art History in Zagreb. It conforms to the normative criteria for scholarly publications and nurtures the tradition of continuous publication since 1966. Dedicated to the fields of modern and contemporary art, urbanism, architecture and design, the journal covers a wide range of topics from addressing specific phenomena to deliberating on relevant issues at a theoretical level. The areas of Central and South East Europe are addressed with particular focus, as the contextual placement of Croatian art. The consideration for publishing is limited to original scholarly papers only. Besides scholarly texts, the editorial board holds the right to publish secondary content of expert nature: current events overviews, book reviews, interviews, translations of specialized literature into Croatian etc.
CONTENTS
1 Marijan Molnar: Visual Essay
———
2 Nikola Dedić – Notes for a Critique of the Political Economy of Art
3 Rade Pantić – Commodity Fetishism, Legal Fetishism, Converted Forms, and Aesthetic Fetishism
4 Rastko Močnik – Non-Market Motivation of the Art Market
5 Marko Đorđević – Between the Product and the Work of Art: Aesthetic Fetishism and the Financialization of Art
6 Bojan Blagojević – Marx on the Need for Art: Art Between Political Economy and Self-determination
7 Edin Jašarović – A Contribution to the Theory of Performance Contract
8 Goran Pavlić – Material Basis for Art Production – A Few Notes on Virtuality
9 Igor Loinjak – Art in the Service of Generating Surplus Value – On the Work of Art as a (Specific) Form of Capital
———
10 Sandra Križić Roban – Elements of Future Dialogues / Sandra Uskoković, Anamnesis: Dialogues of art in public space
11 Vladimir Vidmar – In Desert and Wilderness / Southern Constellations: The Poetics of the Non-Aligned, Museum of Contemporary Art Metelkova, Ljubljana
12 Sonja Leboš – Un-learn, de-grow, un-war / Armina Pilav: Un-war Space, Greta gallery, Zagreb
————
For more information on the journal, please visit the website:
https://zivotumjetnosti.ipu.hr/
Reference:
TOC: Zivot umjetnosti 104.2019. In: ArtHist.net, Sep 10, 2019 (accessed Feb 18, 2020), <https://arthist.net/archive/21431>.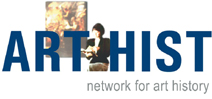 Contributor: Sanja Sekelj
Contribution published: Sep 10, 2019
Add to Facebook