Direktor/in Sommerakademie Salzburg
Salzburg
Application deadline: Sep 15, 2019
[English version below]
Das Land Salzburg sucht eine/einen
Direktorin/Direktor (m/w/d)
der Internationalen Sommerakademie für Bildende Kunst Salzburg
ab Sommer 2020, in Vollbeschäftigung, Dienstort Salzburg (Befristung auf 5 Jahre).
Die Internationale Sommerakademie für Bildende Kunst Salzburg (ISBK), 1953 von Oskar Kokoschka als "Schule des Sehens" auf der Festung Hohensalzburg gegründet, ist die älteste ihrer Art in Europa. Die Internationalität der Lehrenden und der Kursteilnehmenden sowie das gemeinsame Studium von professionellen Kunstschaffenden, Kunststudierenden und Kunstinteressierten zählen bis heute zu ihren tragenden Grundsätzen. Zirka 300 Studierende aller Altersgruppen, jeglichen Bildungshintergrundes aus mehr als 50 Staaten der Welt besuchen jährlich rund 20 Kurse, die von international renommierten Kunstschaffenden, Kurator/innen und Kunstkritiker/innen geleitet werden.
Anforderungen:
Allgemein:
- abgeschlossenes Studium in Kunst- und Kulturwissenschaften, Kulturmanagement oder vergleichbare Kompetenz
- institutionelle Erfahrung in einem Kunstbetrieb
- Erfahrung in Leitungsfunktionen mit Budget- und Personalverantwortung
Fachlich:
- hervorragende Kenntnisse der globalen, zeitgenössischen Kunst und des Kunstbetriebs
- Lehrerfahrung und/oder kuratorische Erfahrung
- sehr gute Deutsch- und Englischkenntnisse (Verhandlungssicherheit innerhalb eines Jahres)
- Erfahrung in der Akquise von Fördermitteln und Sponsoringgeldern
- Erfahrungen im Umgang mit Öffentlichkeit und Medien
- Kenntnisse in Gleichbehandlung und Frauenförderung
Managementerfordernisse:
- Vernetzungs- und Kommunikationsfähigkeit
- soziale Kompetenz
- strategisches und wirtschaftliches Denken und Handeln
- Entscheidungsvermögen
- Innovationsfähigkeit
Wünschenswerte Voraussetzungen:
- Kenntnisse der Salzburger Kulturlandschaft
Aufgabenbeschreibung:
- Leitung und strategische Weiterentwicklung der Sommerakademie
- Konzeption, Planung und Umsetzung des Kurs- und Veranstaltungsprogramms
- Personalführung
- Budgeterstellung und Verantwortung für den Budgetvollzug
- Öffentlichkeitsarbeit
- Einwerbung von Fördermitteln und Sponsoring
- Vernetzung im Kunst-, Kultur-, und Bildungsbereich, lokal, national und international
Wir bieten:
- Aufnahme in ein Vertrags-Dienstverhältnis zum Bundesland Salzburg, befristet auf 5 Jahre
- Entlohnung gem. Landesbediensteten-Gehaltsgesetz - LB-GG, Gehaltsschema 1, Einkommensband 10 (abhängig von der Vordienstzeitenanrechnung, mindestens jedoch mtl. brutto € 5.662,80 14mal p.a. bei Vollbeschäftigung)
- Arbeit in einem international geprägten künstlerischen Umfeld
Das Land Salzburg strebt eine Erhöhung des Frauenanteils in Leitungsfunktionen an und lädt daher qualifizierte Frauen ausdrücklich zur Bewerbung ein.
Hinweis:
Nach den Bestimmungen der Verordnung der Salzburger Landesregierung über den Frauenförderplan Landesverwaltung sind das Wissen über und die positive Einstellung zu den Themen Gleichbehandlung und Frauenförderung Voraussetzungen für das Auswahlverfahren.
Nähere Auskünfte in fachlicher Hinsicht:
Frau Mag. Claudia Scheutz, Referatsleiterin, Tel: +43 662 8042 2680
Einbringung der Bewerbung:
Dem Bewerbungsschreiben ist ein Ideenkonzept zur Schwerpunktsetzung in der Programmplanung der nächsten Jahre beizulegen (max. 4.000 Zeichen).
Bewerbungen können elektronisch über E-Government oder unter Verwendung des Bewerbungsformulars eingereicht werden. Sollten Sie über keinen EDV-Zugang verfügen, kann das Formular persönlich in der Personalabteilung, 5020 Salzburg, Kaigasse 2, 3. OG, Raum 3138, abgeholt werden. Weitere Informationen für Bewerberinnen und Bewerber finden Sie hier.
Bewerbungsfrist:
Letzter Termin: 15. September 2019 (Eingangsdatum).
In das Auswahlverfahren können nur jene Bewerberinnen und Bewerber einbezogen werden, die alle zwingenden Anstellungserfordernisse erfüllen oder bis zum geplanten Beschäftigungsbeginn erfüllen werden und sich fristgerecht beworben haben. Das Vorliegen dieser zwingenden Anstellungserfordernisse ist mittels entsprechender Unterlagen (Zeugnisse etc.) nachzuweisen. Nach Ablauf der Bewerbungsfrist einlangende Bewerbungen können ausnahmslos nicht mehr berücksichtigt werden.
Bewerbungsadresse:
Amt der Salzburger Landesregierung
Referat 0/43 – Personalgewinnung, Lehrlingswesen und Bedienstetenschutz
5020 Salzburg, Kaigasse 2, Postfach 527
E-Mail: bewerbungsalzburg.gv.at
————————————————
The Province of Salzburg is looking for a
Director
of the Salzburg International Summer Academy of Fine Arts
From the summer of 2020, full time, place of work, Salzburg (5-year contract)
The Salzburg International Summer Academy of Fine Arts (ISBK), founded by Oskar Kokoschka in 1953 as the "School of Vision" in Hohensalzburg Fortress, is the oldest of its kind in Europe. The internationality of the teachers and participants as well as the joint study of professional artists and art students are among its fundamental principles to this day. Every year, some 300 participants of all ages and educational backgrounds from more than 50 countries of the world attend some 20 courses, run by internationally renowned artists, curators and art critics.
Requirements:
General:
- Completed studies in art and cultural sciences, cultural management or comparable competence
- Institutional experience in an art business
- Experience in management of budgets and staff
Specialist:
- Excellent knowledge of global, contemporary art and the art business
- Teaching experience and/or experience as a curator
- fluent in German and English (with a commitment to improving to the level for business negotiations within one year)
- Experience in the acquisition of subsidies and sponsoring funds
- Experience in dealing with public relations and the media
- Knowledge in equality and the promotion of women
Management requirements:
- Networking and communication skills
- Social skills
- Ability to think and act strategically and economically
- Decisiveness
- Ability to innovate
Desired requirements:
- Knowledge of Salzburg's cultural landscape
Job description:
- Running and strategic development of the summer academy
- Concept, planning and implementation of the course and event programme
- Personnel management
- Budget preparation and management
- Public relations
- Fundraising and sponsoring
- Networking in the areas of art, culture and education, locally, nationally and internationally
We offer:
- A 5-year employment contract with the Province of Salzburg
- Remuneration in accordance with Provincial government employees' salaries act - LB-GG, salary scheme 1, income band 10 (depending on previous periods of service, but at least monthly gross € 5,662.80 14 times p.a. for full employment)
- Work in an internationally influenced artistic environment
The Province of Salzburg strives to increase the number of female employees in leading positions and would thus like to encourage qualified women to apply.
Note:
According to the provisions of the Salzburg Provincial government's ordinance on the women's development plan for the provincial administration, knowledge of and a positive attitude towards the topics of equality and the promotion of women are prerequisites for the selection procedure.
Further technical information:
Claudia Scheutz, head of unit, Tel: +43 662 8042 2680
Application submission:
The letter of application must be accompanied by a concept for the focus of the programme planning for the next few years (max. 4,000 characters).
Applications can be submitted electronically via e-government or by using the application form. If you do not have computer access, the form can be collected personally from the personnel department, 5020 Salzburg, Kaigasse 2, 3rd floor, room 3138. For further information for applicants, please click here.
Application deadline:
Last submission: 15 September 2019 (date of receipt)
Only candidates who meet all the requirements for admission or who will meet them by the planned starting date and who have applied within the deadline can be included in the selection process. The existence of these mandatory employment requirements must be demonstrated by means of appropriate documents (certificates, etc.). Without exception, applications received after the application deadline cannot be considered.
Application address:
Amt der Salzburger Landesregierung
Referat 0/43 – Personalgewinnung, Lehrlingswesen und Bedienstetenschutz
5020 Salzburg, Kaigasse 2, Postfach 527
E-Mail: bewerbungsalzburg.gv.at
Reference:
JOB: Direktor/in Sommerakademie Salzburg. In: ArtHist.net, Jul 12, 2019 (accessed Jun 1, 2020), <https://arthist.net/archive/21335>.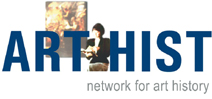 Contributor: Internationale Sommerakademie für Bildende Kunst Salzburg, Internationale Sommerakademie für Bildende Kunst Salzburg
Contribution published: Jul 12, 2019
Add to Facebook