Chronicles of Work 1. Work without Qualities (Schloss Solitude, 24-26 Nov 2011)
Akademie Schloss Solitude, November 24 - 26, 2011
Registration deadline: Nov 18, 2011
With its new central topic, "Chronicles of Work," Akademie Schloss Solitude initiates a comprehensive interdisciplinary discussion regarding the consequences of the change in work organization within contemporary societies.
The workshop "Chronicles of Work 1. Work without Qualities" introduces the topic with the goal of addressing writers, artists, performers, filmmakers, jurists, economists, architects, designers, and publishers of all disciplines. During the three-day program, a series of panels and presentations will interweave various notions of work processes, work conditions, and work mutations in the context of artistic practices and procedures, as well as, in the fields of economics and law.
PROGRAM
Thursday, November 24, 2011
8.00 p.m. Welcome Remarks
Jean-Baptiste Joly
Product of Circumstances (1999), Performance
Xavier Le Roy
Véronique Doisneau (2004), Video
Jérôme Bel
Screening presented by Christophe Wavelet
Structuration of the Self (1976–1988)
Lygia Clark, in: Archive pour une œvre-événement (2011)
Suely Rolnik
Introduction by Corinne Diserens
Friday, November 25, 2011
10.00 a.m. General Introduction
Corinne Diserens, Jean-Baptiste Joly
10.30 a.m. Panel I: Immaterial Work
Manuel Boutet, Bojana Cveji?, Bernardo Gouthier-Marcedo, Stefano Mirti
12.30 p.m. Lunch
2.00 p.m. Panel II: Labor and Representation of the Self
Olaf Bach, Patricia Falguières, Mariko Nagai, Elia Suleiman
4.00 p.m. Coffee Break
4.30 p.m. Panel III: Task Time
Egon Ammann, Louisa Hutton and Matthias Sauerbruch, Berno Odo Polzer, Christophe Wavelet
6.30 p.m. Dinner
8.00 p.m. Edwin Parker (2011), Film
Tacita Dean
Screening presented by the artist
Saturday, November 26, 2011
10.00 a.m. Panel IV: Laws and Constraints
Halton Cheadle, Leontxo García, Tamar Guimarães, Jalal Toufic
11.30 a.m. Coffee Break
12.00 p.m. Final Discussion
1.00 p.m. Lunch
REGISTRATION
The conference fee, catering included, is 50 euros/ 30 euros (students).
The number of participants is limited to 50.
Please register by November 18, 2011:
Karoline Weber, +49 (0)711-99619134, kwakademie-solitude.de
Under the auspices of the art, science & business program
Initiated by Corinne Diserens
Akademie Schloss Solitude, Solitude 3, 70197 Stuttgart, GERMANY
www.akademie-solitude.de
Reference:
CONF: Chronicles of Work 1. Work without Qualities (Schloss Solitude, 24-26 Nov 2011). In: ArtHist.net, Oct 25, 2011 (accessed Nov 26, 2020), <https://arthist.net/archive/2126>.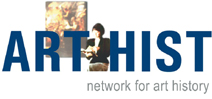 Contributor: Karoline Weber
Contribution published: Oct 25, 2011
Add to Facebook