New Russian Art & Culture website launched
A new new website and blog focused on Russian art and culture in the UK has been launched. The site was created in response to the successful 'Cultural Exchange: Russia and the West' conference at the University of Bristol earlier this year. The aim is to create an ongoing forum for discussion of Russian art and culture.
We will be publishing articles, interviews with curators and reviews of recent exhibitions and publications. The website will allow academics, curators, researchers and interested members of the public the opportunity to read about the latest developments in Russian art, theory and criticism. It will also be a hub for information on interesting related events such as exhibitions and lectures.
We are looking for contributors to the site to write articles relevant to Russian art and culture. Reviews should be 400-500 words long and articles up to 1000 words. If you would also like to publish news of an event then please do get in touch with us. The website will publish notices of call for papers, academic conferences, study days, exhibitions and sales.
If you have any questions then please do get in touch with the editor Theodora Clarke via the website:
Theodora Clarke
Editor, Russian Art and Culture
http://www.russianartandculture.blogspot.com/
Reference:
WWW: New Russian Art & Culture website launched. In: ArtHist.net, Oct 24, 2011 (accessed Nov 26, 2020), <https://arthist.net/archive/2106>.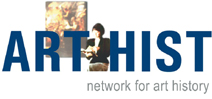 Contributor: Theodora Clarke
Contribution published: Oct 24, 2011
Add to Facebook