Program Officer/Director, Terra Foundation, Chicago/Paris
Terra Foundation for American Art, Chicago or Paris
Application deadline: Jul 5, 2019
The Terra Foundation for American Art seeks to hire a PROGRAM
OFFICER/DIRECTOR, ACADEMIC GRANTS & INITIATIVES. The position would be based in Terra Foundation's Chicago or Paris office.
ORGANIZATION
The Terra Foundation for American Art is dedicated to fostering exploration, understanding, and enjoyment of the visual arts of the United States for national and international audiences. Recognizing the importance of experiencing original works of art, the foundation provides opportunities for interaction and study, beginning with the presentation and growth of its own art collection in Chicago. To further cross-cultural dialogue on American art, the foundation supports and collaborates on innovative exhibitions, research, and educational programs.
DESCRIPTION OF POSITION
As part the Terra Foundation management team, the Program Officer/Director, Academic Grants & Initiatives oversees academic activities worldwide including teaching and research university programs, conferences / symposia, other academic grants and the Terra Summer Residency program in Giverny.
RESPONSIBILITIES
Main responsibilities include:
- Defining, developing, organizing, implementing and evaluating the Foundation's academic strategy worldwide in consultation with Executive Management;
- Managing ongoing grant activity in the Academic area, including writing grant dockets and grant agreements, and reviewing grantee reports;
- Organizing, implementing, and evaluating all academic programming initiatives;
- Managing the academic program staff in Chicago or in Paris;
- Surveying the needs of the field and programming "fit" of Terra initiatives and grants;
- Recommending, developing, and implementing grant program guidelines, goals, and evaluation procedures;
- Originating documents for board review and approval;
- Preparation and responsible for academic program budgets.
REQUIREMENTS
- PhD in art history or related field, with specialization in historical American art preferred;
- 7 to 10 years of experience in a research or professor position in a University setting. International experience with teaching preferred;
- Conceptual, analytical, and critical thinking skills;
- Management and administrative skills;
- Ability to create, execute and evaluate strategic plans;
- Native fluency in English (written and spoken) and knowledge of French;
- Receptive team player, with an open flexible demeanor.
SALARY AND BENEFITS
To be determined according to the candidate's profile and previous experience
TO APPLY
Please send cover letter, résumé, expected salary range and the names and contact information for three references as a single PDF document in English to recruitmentterraamericanart.eu
Applications should be submitted by JULY 5th, 2019.
Please indicate "Program Officer/Director, Academic grants & initiatives" in the subject line.
No phone inquiries please. The Terra Foundation for American Art is an equal employment opportunity employer.
Reference:
JOB: Program Officer/Director, Terra Foundation, Chicago/Paris. In: ArtHist.net, Jun 7, 2019 (accessed Jul 8, 2020), <https://arthist.net/archive/21024>.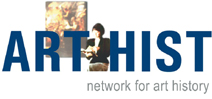 Contributor: Thomas Hudson
Contribution published: Jun 7, 2019
Add to Facebook