The Architecture of Faith in Modern Britain (London, 20-21 Jun 19)
University of Westminster, Marylebone, London, June 20 - 21, 2019
Spiritual, Sacred, Secular: The Architecture of Faith in Modern Britain
The University of Westminster in partnership with the RIBA is hosting a groundbreaking two-day conference, which examines the boundaries between the sacred, spiritual and secular in modern British architecture. The event will explore contemporary approaches to the design, use, stewardship and conservation of buildings across all faiths and will feature presentations from leading architects, academics, heritage professionals, commissioners and clients. The conference will include panel discussions and presentations, with contributions from key figures and practices in the field including Niall McLaughlin; John McAslan and Partners; Peter Clegg; Julia Barfield; Roz Barr and Waugh Thistleton. The conference will conclude with two days of architectural tours (separate booking and fee), organised in collaboration with the Twentieth Century Society which will look at contemporary approaches to faith buildings. The first day, led by the architectural writer Kenneth Powell, will explore recent examples of repurposing, restoration and renewal of churches in London. The second day will look at new faith architecture in and around the capital.
Programme
Thursday June 20th
9.30-10am: Introduction, Kate Jordan (University of Westminster) and Shahed Saleem (University of Westminster)
10-11am: Clients and Architects in the Modern Church
(Discussion chaired by Eleanor Young, RIBAJ)
Simon Henley (Henley Halebrown);
Roz Barr (Roz Barr Architects)
Fr Gianni Notarianni (St Augustines, Hammersmith)
Fr Serge Stasievich (Church of St Cyril of Turau)
11-11.15 Tea break
11.30-12.15 Commissioning Faith Architecture
(Discussion chaired by Kate Jordan)
Revd Jeremy Fraser (St Paul's and St James Church, Stratford)
Fr Oliver Holt (Douai Abbey)
12.15 -1pm: Adaptation and Reuse
Matthew Lloyd (Matthew Lloyd Architects)
Biba Dow (Dow Jones)
1-1.45pm: Lunch
1.45-2.45: Heritage and Conservation
(Discussion chaired by Sarah Milne, Survey of London, UCL)
Emily Gee (Historic England)
Jon Wright (Purcell)
Sharman Kaddish (Independent Scholar)
2.45-3pm: Tea break
3-4.15pm: Art and Spirituality
Laura Moffat (Art and Christianity)
Fr Gianni Notarianni (St Augustines, Hammersmith)
Julie Marsh (Assembly)
4.30-5.30pm: Contemporary Approaches
(Discussion chaired by Shahed Saleem)
Julia Barfield (Marks Barfield)
Waugh Thistleton
Cindy Walters (Walters and Cohen)
5.30-6.30pm: Keynote, Aidan Potter (John McAslan + Partners)
6.30-7.30pm: Drinks
Friday June 21st
9.30-11am: Faith and Society
Murray Kerr (Denizen works)
Andrew Crompton (University of Liverpool)
Richard Gale (University of Cardiff) and Andrew Rodgers (University of Roehampton)
11-11.15am: Tea break
11.15-12.45pm: Britain's New Religious Landscape
Megha Chand (Cardiff University)
Caroline Starkey (University of Leeds)
Shahed Saleem (University of Westminster)
12.45-1.45pm: Lunch
1.45-2.45pm: Style and Architectural Language
Alan Powers (London School of Architecture)
Craig Hamilton (Craig Hamilton)
Peter Clegg (FCBS)
2.45-3.45pm: Museums and Memorials as sites of the Contemporary Sacred
Tszwai So
Further speakers TBC
3.45-4pm: Tea break
4-5pm: Keynote, Niall McLaughlin (Niall McLaughlin Architects)
5-6pm: Drinks
Reference:
CONF: The Architecture of Faith in Modern Britain (London, 20-21 Jun 19). In: ArtHist.net, May 18, 2019 (accessed Feb 24, 2020), <https://arthist.net/archive/20860>.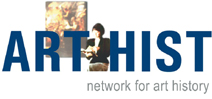 Contributor: Kate Jordan
Contribution published: May 18, 2019
Add to Facebook