CFP: Design/History/Revolution (New York City, 27 - 28 Apr 12)
Parsons/New School for Social Research/New York City, April 27 - 28, 2012
Deadline: Dec 7, 2011
CFP: Design/History/Revolution
Deadline: December 7, 2011
Conference: April 27 & 28, 2012, The New School, NYC
Whether by providing agitprop for revolutionary movements, an aesthetics of empire, or a language for numerous avant-gardes, design has changed the world. But how? Why? And under what conditions? We propose a consideration of design as an historical agent, a contested category, and a mode of historical analysis.
This interdisciplinary conference aims to explore these questions and open up new possibilities for understanding the relationships among design, history and revolution.
Casting a wide net, we define our terms broadly. We seek 20-minute papers that examine the roles of design in generating, shaping, remembering or challenging moments of social, political, economic, aesthetic, intellectual, technological, religious, and other upheaval. We consider a range of historical periods (ancient, pre-modern, early modern, modern, post- and post-post-modern) and geographical locations ("West," "East," "North," South," and contact zones between these constructed categories). We examine not only designed objects (e.g., industrial design, decorative arts, graphic design, fashion) but also spaces (e.g., architecture, interiors, landscapes, urban settings) and systems (e.g., communications, services, governments). And we welcome a diversity of disciplinary and inter-disciplinary approaches.
This conference brings together scholars from the humanities, sciences, and social sciences with designers, artists, and other creators. We hope not only to present multiple methodological approaches but also to foster conversations across traditional spatial, cultural, and disciplinary boundaries.
We list some possible subject areas below, and encourage you to propose others:
Design and political / cultural / economic revolution
Design and the everyday
Design and technological revolution
Design and government
Design and social movements
Design and surveillance
Design and historicity
Designed landscapes
Design and empire
Design and the sacred
Design and the avant-garde
Design and memory
Design and the print revolution
Design and philosophy/philosophies
Design and literature of design
Design and consumerism
Design and the city
Design and science
Design and the environment
Design and cybernetics
Design and the domestic sphere
Design and education
Please submit a 250-word abstract (maximum) and 1-page CV to: designhistoryrevolutiongmail.com
Web: http://designhistoryrevolution.wordpress.com/
Reference:
CFP: Design/History/Revolution (New York City, 27 - 28 Apr 12). In: ArtHist.net, Oct 17, 2011 (accessed Oct 29, 2020), <https://arthist.net/archive/2066>.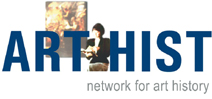 Contributor: Orit Halpern, The New School (professor)/Duke (post doc 2006-2007)
Contribution published: Oct 17, 2011
Add to Facebook