CFP: (In)Visible Culture: E-Journal for Visual Culture
Deadline: Jan 15, 2012
(In)visible Culture: An Electronic Journal for Visual Culture is soliciting reviews for Issue 18, Making Sense of Visual Culture. With this issue, we will launch an expanded Reviews section, for which we now seek submission. The articles in Making Sense of Visual Culture draw on presentations from a conference hosted In April 2011 by the Graduate Program in Visual and Cultural Studies at the University of Rochester. In April we addressed institutional questions about the field of Visual Culture and explored new approaches for researching an expanded range of sensory objects, phenomena, and practices beyond the visual. More information about the conference can be accessed here: http://makingsenseconference.com/
IVC's Reviews section for Issue 18 is soliciting reviews that investigate a broader range of sensory experience beyond visual analysis. Reviews will be chosen for their ability to complement this issue's theme.
We encourage reviews that draw upon theoretical texts to assess art exhibitions, films, architecture, television, landscape (either urban or rural), maps, food, games, websites, magazines, music, dance, performance, conferences, lectures, fashion shows, sporting events, political campaigns or any other types of events that promise to expand the scope and tools of Visual Culture.
Please send inquiries and completed texts (MLA style), maximum 1000 words, to invisibleculturereviewsgmail.com by January 15, 2012.
*?(In)visible Culture: An Electronic Journal for Visual Culture is a peer-reviewed journal dedicated to explorations of the material and political dimensions of cultural practices: the means by which cultural objects and communities are produced, the historical contexts in which they emerge, and the regimes of knowledge or modes of social interaction to which they contribute.
http://www.rochester.edu/in_visible_culture/
Reference:
CFP: (In)Visible Culture: E-Journal for Visual Culture. In: ArtHist.net, Oct 15, 2011 (accessed Oct 29, 2020), <https://arthist.net/archive/2060>.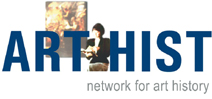 Contributor: Berin Golonu
Contribution published: Oct 15, 2011
Add to Facebook