Danse Macabre Books online
Duesseldorf
Danse Macabre Books online
We are pleased to announce the first digital collection of Danse Macabre books.
The graphic collection "Mensch und Tod" at the Heinrich-Heine-University Düsseldorf (Germany) is one of the most important collections specializing in prints on death, dying and the Danse Macabre. Ranging from the 15th century to nowadays, the collection allows a broad overview of the development of death imagery in European art.
Generously supported by the Gesellschaft von Freunden und Förderern der Heinrich-Heine-Universität, the copyright free books have now been digitized. The project was carried out in cooperation with the University- and regional library Duesseldorf.
Among the digital collection of c.90 books are central works by artists such as Hans Holbein, Matthäus Merian, Michael Rentz, Johann Rudolf Schellenberg, Thomas Rowlandson and Alfred Rethel.
For more information please visit:
http://digital.ub.uni-duesseldorf.de/nav/classification/3113365
www.uniklinik-duesseldorf.de/graphiksammlung
Reference:
ANN: Danse Macabre Books online. In: ArtHist.net, Oct 13, 2011 (accessed Oct 29, 2020), <https://arthist.net/archive/2041>.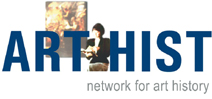 Contributor: Dr. Stefanie Knöll
Contribution published: Oct 13, 2011
Add to Facebook