IRPA-KIK's 12th Art History Seminar:The Master of Elsloo (Brüssel, 20-21 Oct 11)
Royal Institute for Cultural Heritage, Brussles, October 20 - 21, 2011
Deadline: Oct 14, 2011
Interdisciplinary research on the late-Medieval sculptor Master of Elsloo in an international perspective.
IRPA-KIK's 12th Art History Seminar, taking place on 20-21 October 2011, will be focused entirely on the late-Medieval sculptor Master of Elsloo.
Most of the sculptures attributed to this master are in churches in Belgian and Dutch Limburg and in the neighbouring German region. In the framework of a multi annual research project of the Belgian Federal Science Policy Office and in close collaboration with partners in the Netherlands and in Germany, IRPA-KIK carried out two years of research on this sculptor and his vast oeuvre. The sculptures in Belgium were studied both from a material technical and from an art historical point of view. On the forthcoming international seminar experts from Belgium and abroad present the findings of their recent research. In addition diverse aspects of 15th- and 16th-century sculpture from the Meuse and Rhine region are treated in order to place the production of the Master of Elsloo in a broader context.
More information and program : http://www.kikirpa.be
——————————————————————————————————————————————
Les 20 et 21 octobre 2011 : Recherche interdisciplinaire, dans une perspective internationale, autour du Maître d'Elsloo, sculpteur de la fin du Moyen Âge.
L'œuvre du Maître d'Elsloo, sculpteur de la fin du Moyen Âge: c'est le sujet choisi pour le 12e Séminaire d'Histoire de l'Art organisé par l'IRPA. La majorité des œuvres attribuées à cet artiste sont conservées dans des églises de Belgique, du Limbourg néerlandais et en Allemagne, le long de la frontière.
L'IRPA s'est plongé dans l'étude de ce maître et de son importante production depuis deux ans. Ce projet de recherche pluriannuel, soutenu par le Service fédéral de Programmation de la Politique scientifique, est mené en collaboration avec des partenaires des Pays-Bas et d'Allemagne. L'IRPA prend en charge l'étude des statues conservées sur le territoire belge.
Celles-ci sont examinées, tant du point de vue technique et matériel que sur le plan de l'histoire de l'art.
À l'occasion de ce colloque international, des spécialistes belges et étrangers présenteront les résultats de leurs plus récentes recherches.
Toute une série d'aspects de la sculpture des XVe et XVIe siècles dans la région Meuse-Rhin seront également traités, de façon à situer la production du Maître d'Elsloo dans un contexte plus large.
Plus d'information et programme : http://www.kikirpa.be
———————————————————————————————————————————————————
Meesterlijk gesneden. Interdisciplinair onderzoek naar de laatmiddeleeuwse beeldsnijder Meester van Elsloo in een internationaal perspectief.
Op 20 en 21 oktober 2011 organiseert het KIK het 12de Kunsthistorisch Seminarie dat dit jaar in het teken zal staan van de laatgotische beeldsnijder Meester van Elsloo. Het grootste deel van de aan deze meester toegeschreven beelden wordt bewaard in kerken in Belgisch en Nederlands Limburg en het aangrenzende Duitse gebied. Het KIK deed in nauwe samenwerking met partners in Nederland en Duitsland twee jaar lang onderzoek naar deze artiest en zijn omvangrijke oeuvre, in het kader van een meerjarig onderzoeksproject van de Federale Programmatorische Overheidsdienst voor het Wetenschapsbeleid. Daarbij nam het Belgische onderzoeksteam de beelden op eigen bodem voor zijn rekening. Deze werden zowel materiaaltechnisch als kunsthistorisch onder de loep genomen. Op dit internationaal colloquium presenteren specialisten uit binnen- en buitenland hun bevindingen van het recente onderzoek. Daarnaast worden allerlei aspecten van de 15de- en 16de-eeuwse Maas- en Rijnlandse sculptuur behandeld die de productie van de Meester van Elsloo in een ruimere context moeten plaatsen.
Meer info en programma: http://www.kikirpa.be
Reference:
ANN: IRPA-KIK's 12th Art History Seminar:The Master of Elsloo (Brüssel, 20-21 Oct 11). In: ArtHist.net, Oct 10, 2011 (accessed Oct 29, 2020), <https://arthist.net/archive/2013>.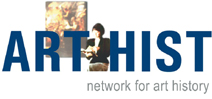 Contributor: Eduardo Lamas Delgado
Contribution published: Oct 10, 2011
Add to Facebook