Scholars' Writing Workshop (New York, 20 Feb 18-6 Mar 19)
Frick Art Reference Library, New York, February 20 - March 6, 2019
Deadline: Jan 15, 2019
The Frick Art Reference Library, New York, is sponsoring a Scholars' Writing Workshop on three consecutive Wednesday afternoons in the spring of 2019: February 20th and 27th and March 6th. This workshop is designed for graduate students and emerging scholars who are preparing an article on an art historical topic for a peer-reviewed publication. Participants will read and assess each other's work while the director of the seminar, Dr. Marjorie Munsterberg, a former Field Editor for caa.reviews, will focus on strategies for producing effective abstracts, introductions, and conclusions.
The seminar is free and open to the public, but space is limited. For consideration, please send a short letter of interest and a draft of your article to scholarsprogramfrick.org. The draft need not be polished, but it should be complete. The deadline for applications is January 15, 2019.
Reference:
ANN: Scholars' Writing Workshop (New York, 20 Feb 18-6 Mar 19). In: ArtHist.net, Oct 26, 2018 (accessed Jul 19, 2019), <https://arthist.net/archive/19332>.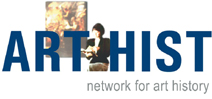 Contributor: Ellen Prokop, Frick Art Reference Library
Contribution published: Oct 26, 2018
Add to Facebook