CFP: Psychoanalysis and American Art (London, 22-23 Mar 19)
The Courtauld Institute of Art, London, March 22 - 23, 2019
Deadline: Oct 8, 2018
'…I shall avoid the temptation of entering upon a critique of American civilization; I do not wish to give an impression of wanting myself to employ American methods.'
Sigmund Freud, Civlization and its Discontents (1931).
'…some intellectuals go so far as to relate the demise of the intellectual community in America to the importation of psychoanalysis.'
Shulamith Firestone, The Dialectic of Sex: The Case for Feminist Revolution (1970)
What is the significance of psychoanalysis to the development of American art and the writing of American art history? What does the importation, exportation and practice of different psychoanalytic theories in the United States tell us about artists, art making and art writing? What does psychoanalysis tell us about artistic relations between Europe and the United States? Does psychoanalysis provide fruitful perspectives on American art made prior to the development of analytic discourse at the beginning of the twentieth century? Are there any specific factors in American art and culture that make psychoanalysis a necessary critical approach for the art historian?
This conference offers a review of the importance of psychoanalysis to the history and historiography of American art, at a moment when theory appears to be on the wane in the humanities and when art history is enjoying a renewed archival turn. As the debates between Rachael Z. DeLue and Bryan Wolf in A Companion to American Art (2015) show, we are still digesting the legacies of psychoanalytic poststructuralism in art historical narratives. This conference asks what psychoanalysis does for, in and with American art and art history today.
We welcome proposals from researchers working on any period of art made in the United States from the colonial period to now, who are engaged with psychoanalytic theory or its core themes of sexuality and violence. We are interested in a broad range of papers that extend across historical and contemporary American art, and we strongly encourage submissions from scholars working on periods prior to 1913.
Please email a 250-word abstract, as well as a brief bio, to theodore.gordoncourtauld.ac.uk. The deadline for proposals is MONDAY 8 OCTOBER 2018
Reference:
CFP: Psychoanalysis and American Art (London, 22-23 Mar 19). In: ArtHist.net, Jul 6, 2018 (accessed Sep 25, 2020), <https://arthist.net/archive/18584>.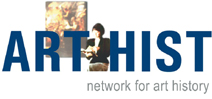 Contributor: Jessica Akerman
Contribution published: Jul 6, 2018
Add to Facebook