Corr: China in Austria (Vienna, 29 Jun 18)
Department of Art History of the Univerisity of Vienna, Seminarraum 4, Garnisongasse 13, Hof 9 (Uni Campus), 1090 Vienna, Austria, June 29, 2018
[CORRECTION: Date changed]
China in Austria: Reception and Adaptation of East Asian Art in Central Europe
The workshop "China in Austria" aims to discuss the reception of and engagement with East Asian art in Central Europe.
The workshop is part of a long-term project conducted by staff and students of Asian Art History at the Department of Art History at the University of Vienna. The project aims to evaluate the role of East Asian art in the material culture and society of Austria and its environs.
This event is organised through the support of the Faculty of Historical and Cultural Studies of the University of Vienna.
Free admission with registration required. Please contact:
alexandra.wedekindunivie.ac.at
Programme:
Friday, 29th June 2018
9:00 Registration
9:15 – 10:45
Lukas Nickel (Institut für Kunstgeschichte, Universität Wien): 'China in Austria'
Stacey Pierson (School of Oriental and African Studies, London): 'Chinoiserie or Imitation? Du Paquier, Porcelain and responses to China through design in early 18th century Vienna'
10:45 – 11:15 Coffee break
11:15 – 12:45
Johannes Wieninger (Museum für Angewandte Kunst Wien): 'Use, Decoration and Inspiration – East-Asian Porcelain and the Vienna Porcelain Manufactory'
Elfriede Iby (Schloss Schönbrunn, Wien): 'The East Asian Cabinets of Schönbrunn Palace and the Problem of Missing Records and Sources'
12:45 – 14:30 Lunch break
14:30 – 16:00
Lucie Olivová (Masarykova Univerzita, Brno): 'Chinese Cabinets with Czech-made Murals'
Greg M. Thomas (Hong Kong University): 'The Queen's Décor: Chinoiserie Lacquer from Vienna to Fontainebleau'
16:00 – 16:30 Coffee break
16:30 – 18:00
Bernhard Fuehrer (School of Oriental and African Studies, London): 'Glimpses into Chinese Literature and Language Studies in Austria: August Pfizmaier (1808-1887) and Leopold Woitsch (1868-1939) in Light of the Holdings of the National Library'
Alexandra Wedekind (Institut für Kunstgeschichte, Universität Wien): 'The Gotha-Vienna-connection of 1869– Albums presented by the Tenno to European Rulers'
18:00 – 18:30 Discussion led by Lothar Ledderose, Universität Heidelberg
Reference:
CONF: Corr: China in Austria (Vienna, 29 Jun 18). In: ArtHist.net, Jun 17, 2018 (accessed Oct 27, 2020), <https://arthist.net/archive/18433>.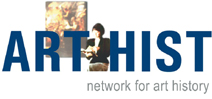 Contributor: Alexandra Nachescu, University of Vienna
Contribution published: Jun 17, 2018
Add to Facebook