Summer School: Neuroaesthetics (London, 24-28 Sep 18)
London UK, September 24 - 28, 2018
Deadline/Anmeldeschluss: 15.06.2018
SUMMER SCHOOL 2018
PERSPECTIVES IN NEUROAESTHETICS
The Vienna Doctoral School in Cognition, Behaviour and Neuroscience is organizing a Summer School on Perspectives in Neuroaesthetics in London, UK. We will visit four institutions across cognitive sciences that are engaged with different aspects of Neuroaesthetics. Neuroastheticsis a growing field concerned with the mechanisms and neuronal foundations of our aesthetic sense. The goal of this summer school is to acquire a comprehensive and differentiated insight into this hot topic. On each day, there will be lectures, hands-on sessions, and the possibility for engaging discussions with the researchers on-site.
Monday: Introduction by Marcos Nadal (University of the Balearic Islands)
Tuesday: Welcome Laboratory of Neurobiology, UCL
Wednesday: Music, Mind, Brain Lab, Goldsmiths, University of London
Thursday: Cognitive Neuroscience Research Unit, City, University of London
Friday: Institute of Philosophy, School of Advanced Study, University of London
The call is open for early stage researchers. Please send your application with a letter of motivation (1 page) and a CV (max 2 pages) to neuroaesthetics.cobeneunivie.ac.at until June 15, 2018.
The fee is €200 including accommodation. Travel costs are not included in the fee. Official VDS CoBeNe PhD fellows are eligible for reimbursement.
For more information, please visit
vds-cobene.univie.ac.at/activities/summer-school-neuroaesthetics/
In case of further questions, please contact neuroaesthetics.cobeneunivie.ac.at
Quellennachweis:
ANN: Summer School: Neuroaesthetics (London, 24-28 Sep 18). In: ArtHist.net, 16.05.2018. Letzter Zugriff 19.03.2019. <https://arthist.net/archive/18151>.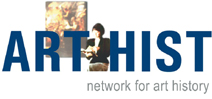 Beiträger: Jane Boddy
Beitrag veröffentlicht am: 16.05.2018
Zu Facebook hinzufügen