Glorious Cities (Jerusalem, 30 Apr-3 May 18)
The Hebrew University of Jerusalem, April 30 - May 3, 2018
"Glorious Cities: The Presence of Jerusalem in the Urban European Space"
The aim of the proposed workshop is to examine the presence of Jerusalem in European cities and map the borders of this phenomenon in European culture. The presence of Jerusalem abroad manifests itself through building, organization of space, strategic placement of monuments and objects, procession, pilgrimage, and cult. We seek to stress the social factors and the specific interests that dictated the use and manipulation of Jerusalem in European cities at certain moments of their history, as well as the conditions under which identifications with Jerusalem, once established, persisted and evolved. Presentations will focus on case studies and analyze both, the motivations – social, political, religious - and the consequences of the adoption of Jerusalem in the respective urban centers. The conference will include a range of topics comprising monumental genres (architecture, three-dimensional sculpture, installation) as well as objects and topics that served as tools of transmission and transposition, such as relics and reliquaries, liturgy and Andacht, prayer and music. The conference will strive to generate a discourse on possible parallels with the physical presence of Jerusalem in Jewish and Islamic communities. We strive to turn this conference into an important starting point to theorising cities as Jerusalem, and stress the human elements, the historical, social and political conditions alongside the architectural ones. In order to reach these goals, a group of distinguished scholars from Europe, the United States, and Israel who have engaged on various aspects of the topic in their previous research, have expressed willingness to enter new territory.
Organizers: Bianca Kuehnel, Neta Bodner, Hila Manor.
Full Program: http://ias.huji.ac.il/gloriouscities?_ga=2.66146414.1157481954.1523795793-408755594.1500644580
Glorious Cities - The Presence of Jerusalem in the European Urban Space
Conference Program
Research Workshop of the Israel Science Foundation and the Israel Institute for Advanced Studies
The Hebrew University of Jerusalem, Edmond J. Safra Campus, Givat Ram Feldman Building, Conference Hall 130
MONDAY, APRIL 30
9.00 Registration
9.30 Introduction: Bianca Kühnel
10.00 Jerusalem – Local Developments, Local Mutations
Chair: Iris Shagrir
Netta Amir, En Route to Calvary - The Formation of the Way of the Cross in
Jerusalem
Vardit Shotten-Hallel, An Image of the Holy City in the Holy Land
11.00 Jerusalem in Rome
Chair: Ora Limor
Galit Noga-Banai, Two Bishops and Their Glorious Cities - Damasus of Rome
and Cyril of Jerusalem
Sible de Blaauw, The Lateran Jerusalem in the Middle Ages - Piety and
Strategy
12.00 – 14.00 Lunch break
14.00 Jerusalem and Rome Elsewhere
Chair: Galit Noga-Banai
Irina Chernetsky, Florence as a New Rome and as a New Jerusalem in
Ghirlandaio's 'Visitation'
Maria E. Dorninger, Salzburg as a New Rome and a New Jerusalem
Lotem Pinchover, Triangulating the Sublime in the Enclosure - Jerusalem,
Gernrode, and Gerusalemme
15.30 Coffee break
16.00 Jerusalem in Italy
Chair: Lola Kantor-Kazovsky
Alessandro Scafi, Jerusalem and Eden in Piedmont - Christ's Passion and
Adam's Fall in Early Modern Italy
Yamit Rachman-Schrire, Into the Clefts of the Body - the Rock of Golgotha
between Jerusalem and La Verna
Daniel Unger, Jerusalem as Bologna - Annibale Carracci's Religious
Paintings
17.30 Keynote Lecture
Chair: Lola Kantor-Kazovsky
Alina Payne, Portable Jerusalems
18.30 Reception (IIAS Main Hall)
TUESDAY, MAY 1
9.00 Guest lecture
Chair: Katrin Kogman-Appel
Yohanan Friedmann, Jerusalem in Islam
10.00 Jerusalem in Spain
Chair: Katrin Kogman-Appel
Gerardo Boto Varela and Marc Sureda i Jubani, Jerusalem in Catalan
Romanesque Architecture - From Evocation to Presence
Sarit Shalev-Eyni, Between Soria and Jerusalem - A Visual Revival of a
Destroyed City
11.00 Coffee break
11.30 … in France
Chair: Mati Meyer
Renana Bartal, Cornerstones, Foundation Stories - Stones from the Holy
Sepulchre in Villers and Borgo San Sepolcro
Cynthia Hahn, The True Cross - Prayer and Power from Jerusalem to Toulouse
12.30-14.00 Lunch break
14.00 … in The Netherlands
Chair: Nirit Ben-Aryeh Debby
Claudia Jung, Gijsbert Raet's Jerusalem Chapel in Late Medieval Gouda
Nadine Mai, Transforming the City with Blood - Jerusalem in Late Medieval
Bruges
Justin A. E. Kroesen, Jerusalem in Brabant - Late Medieval Easter
Sepulchers in the Low Countries and their References to the Holy City
15.30 Coffee break
16.00 Keynote Lecture
Chair: Sarit Shalev-Eyni
David Ganz, The City of the Book - The Gospels as 'Portable Fatherland' of
Christian Europe
17.30 Israel Museum (visit guided by Kobi Ben-Meir)
19.30 Conference Dinner
WEDNESDAY, MAY 2
9.00 Jerusalem in the Holy Roman Empire I
Chair: Assaf Pinkus
Christian Freigang, A Faked Holy Land - Transferring Jerusalem Topography
to Western Cities in the Middle Ages
Shimrit Shriki-Hilber, Augspurgisches Jerusalem - Multiple Representations
of Jerusalem in Augsburg
Ingrid Baumgärtner, Jerusalem in Nuremberg - Maps, Chronicles and
Travelogues
10.30 Coffee break
11.00 … in the Holy Roman Empire II
Chair: Renana Bartal
Klara Benesovska, The 'Rotunda' Phenomenon - The Example of the Czech
Lands, 9th–12th Centuries
Orit Ramon, Prague as Jerusalem in the Eyes of Czech Travelers to the
Holy Land
Neta Bodner, Imagining Jerusalem in the Streets of Medieval Ashkenaz -
Worms, Speyer, Mainz, and Cologne
12.30 – 14.30 Lunch break
14.30 Jerusalem on the European Boundaries
Chair: Neta Bodner
Kristin B. Aavitsland, Scandinavian Jerusalems across the Lutheran
Reformation - From Medieval Nidaros to Early Modern Christiania and
Copenhagen
Erik Thunø, Mtskheta - Narrative, Monument and Landscape in Medieval
Georgia
Nirit Ben-Aryeh Debby, Between Jerusalem and Constantinople - City Views
and Crusade Mapping in Venice
16.00 Coffee break
16.30 Concluding Session: Modern and Contemporary Translations
Chair: Bianca Kühnel
Kobi Ben-Meir, Locating a more Suitable Jerusalem - Adrian Paci's Via
Crucis
Anastasia Keshman, Localism versus Idealism - Jerusalem in the Visual
Tradition of the Holy Land, Past and Present
18.30 Conference Dinner
THURSDAY, MAY 3
Day trip: European enclaves in and around Jerusalem
Augusta-Victoria Hospital and the DEI / St. Etienne (École Biblique)
/Anglican St. George Church / Romanian Orthodox Church / Swedish
Theological Institute / Ethiopian Church / Russian Compound
Quellennachweis:
CONF: Glorious Cities (Jerusalem, 30 Apr-3 May 18). In: ArtHist.net, 16.04.2018. Letzter Zugriff 22.03.2019. <https://arthist.net/archive/17870>.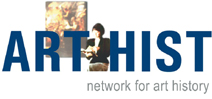 Beiträger: Hila Manor
Beitrag veröffentlicht am: 16.04.2018
Zu Facebook hinzufügen