Representations of Horror in the 21st Century (Edinburgh, 28 Apr 18)
Univerisity of Edinburgh, April 28, 2018
www.dontlook.llc.ed.ac.uk
Don't Look: Representations of Horror in the 21st Century
We live in scary, uncertain times. In recent years, we have witnessed the rise of hard-line nationalism, the ascendency of racist alt-right politics and attacks on the increasingly fragile-looking institution of democracy. We contend, daily, with the threat of seemingly inevitable ecological catastrophe. The Horror genre has always been understood as a potent mirror and bellwether, able to digest the socio-cultural and political currents of a given moment and feed them back to us in uncompromising and disturbing ways. This conference seeks to consider how representations of horror are changing in our own contemporary moment, where the line between fiction and reality, truth and lies appears to be fraying beyond recognition.
Recent academic scholarship on horror has diverged towards topics such as: fear and the appearance of reality within found footage horror; the multisensory perception of horror in video games, television and theme parks; and the rise of concepts such as 'The Horror of Philosophy'. There has also been a focus towards contemporary studies of Queer Horror and appropriation, audience participation, and changing tastes in horror fandom. This one-day multidisciplinary conference seeks to analyse representations of horror since 2000, with particular emphasis on current trends and cycles, and the ways in which horror can be said to reflect contemporary anxieties and fears. We are specifically interested in determining some of the ways in which these aesthetics have changed and why.
Keynote Speaker: Dr. Sorcha Ní Fhlainn (Manchester Metropolitan University)
Registration is now open
Details of the day's schedule are now available: goo.gl/ySFj77
Tickets are available on Eventbrite: goo.gl/Ka3SCm


PROGRAMME
08:30am-09:00am: Registration (Moray House)
09:00am-09:10am: Opening Remarks


09:10am-10:00am: Panel 1: Horror and the Body
Sara Petrucci -University of Neuchâtel:
Weightless Bodies and Geographies of Horror: Visions of Liminal Spaces in the Internet Age
Edward Falvey – University of Exeter:
Mediating Monstrosity: The Human Body as Metatext in Contemporary Horror


10:00am-11:20am: Panel 2: Horror Across Media
Barbara Chamberlin – University of Sussex
Revive, Reuse and Recycle: Revisiting Sabrina
Alison Bainbridge – Northumbria University
Desert Bluffs, StrexCorp and Postmodern Capitalist Anxieties in Welcome to Night Vale
Katrina Heljakka – University of Turku
Don't Look at the Dolly! Toying with Representation of Horror in the 21st Century


11:20am-11:40am: Coffee/Tea (Moray House)


11:40am-12:30pm: Panel 3: Contemporary Approaches to Horror Cinema
Nuno Barradas Jorge – University of Nottingham
'Let's call it post-horror?' Genre-bending in Contemporary American Independent Cinema
Roos Fopma – University of Groningen
Nowhere to Run, Nowhere to Hide: Watching Horror Films at Home


12:30pm-13:20pm: Panel 4: Horror and Gender
Charlotte Gough – University of Manchester
Ballerinas, Babymakers and Body-Horror: Female Subjectivity and Physical Spectatorship in Aronofsky's Black Swan (2011) and Mother! (2017)
Valeria Villegas Lindval – University of Gothenburg
Crimson Red in The Book of Birdie


13:20pm-14:00pm: Lunch (Moray House)


14:00pm-14:50pm: Panel 5: Trauma and Representation
Ekaterina Vinogradova – Grenoble Alps University
Fear as Artistic Foundation in the Construction of Post-Soviet National Identities
Simon Crosbie – Royal Melbourne Institute of Technology
The House of Horror: Images of Sites of Child Abuse in Contemporary Media


14:50pm-15:40pm: Panel 6: Horror and Marginality
Monica Szanyi – Penn State University
Zombies on the Reservation: Examining the Role of Native Americans in Twenty-First Century Zombie Television Shows
Tracy Mollet – University of Leeds
"Do you seriously want to fight the Demogorgon with your wrist rocket?": Stranger Things, Geeks, Horror and (hyper) Postmodernism


15:40-16:00: Coffee/Tea


16:00-17:20 Work in Progress Session
Melissa Marceo – University of Illinois
Purging the Surplus: Precarity in Contemporary Body Horror
Jeanne Ferrier – Paris Diderot University
The "Zombie Renaissance" of the 2000s: The Contagious Spread of "Disease Horror" Across Genres
Matteo Valentini – University of Genoa
Violence as "image act" from Wiener Aktionismus to Isis' videos
Ralph Dorey – Northumbria University
Smeared into The Environment: Queer Horror games and The Ahuman


17:20-18:20: Keynote:
Dr. Sorcha Ní Fhlainn – Manchester Metropolitan University
'Don't F*ck with the Original': Postmodernity, Feedback loops, and new horizons in horror cinema from Wes Craven to Blumhouse
18:20-18:30: Closing Remarks
Quellennachweis:
CONF: Representations of Horror in the 21st Century (Edinburgh, 28 Apr 18). In: ArtHist.net, 13.03.2018. Letzter Zugriff 14.12.2018. <https://arthist.net/archive/17586>.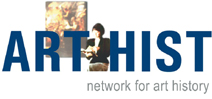 Beiträger: Tom Day, University of Edinburgh
Beitrag veröffentlicht am: 13.03.2018
Zu Facebook hinzufügen