Building in Palestine and Israel (Innsbruck, 11-12 Apr 18)
Universität Innsbruck, Unit History of Architecture and Preservation of Monuments, Technikerstraße 21, 6020 Innsbruck (Austria), April 11 - 12, 2018
100 Years of Planning and Building in Palestine and Israel
Study Day
Universität Innsbruck, Unit History of Architecture and Preservation of Monuments
Bet Tfila – Research Unit for Jewish Architecture, TU Braunschweig
Institute for the History of the German Jews, Hamburg
The conference will be held in English. Kosher food will not be available. Attendance is free of charge.
With the generous support of the Vice Rector for Research, Universität Innsbruck, the Dean's Office, Faculty of Architecture, and the Austria-Israel Academic Network Innsbruck (AIANI).
Program:
Wednesday, 11 April 2018
12.00 a.m.
Ulrike Tanzer, Innsbruck: Welcome Address
Ulrich Knufinke, Braunschweig / Hamburg, and
Klaus Tragbar, Innsbruck: Introduction
Section 1: Adapting of Research Methods
Moderation Klaus Tragbar
12.30 p.m.
Dietlinde Schmitt-Vollmer, Bonn / Stuttgart: White City Tel Aviv. Construction and Recommendations for Conservation
1.00 p.m.
Shmuel Groag, Jerusalem: Hybrid Modernism in Jaffa. The Case of King George Avenue, 1917-1948
1.30 p.m. Coffee Break
Section 2: Planning and Building in Palestine in the Late Ottoman Empire and the British Mandate
Moderation Ulrich Knufinke
2.00 p.m.
Vladimir Levin, Jerusalem: Our Holy Land. The Politics of Russian Architecture in Jerusalem in the Late Imperial Period
2.30 p.m.
Regina Stephan, Mayence: Erich Mendelsohn´s Critique: »Palestine and the World of Tomorrow« (1940)
3.00 p.m.
Edina Meyer-Maril, Tel Aviv: People's Houses, Phenomena of Architecture, Culture, and Society in Israel, 1890-1967
3.30 p.m. Coffee Break
Section 3: The Heritage of »Modernism«
Moderation Katrin Keßler
4.00 p.m.
Daniel Thalheim, Leipzig: The Early Cartography of Palestine in View of the Colonization by the German Templer Association in the 19th Century
4.30 p.m.
Irit Carmon Popper and Alona Nitzan-Shiftan, Haifa: Marcel Janco as an Active Creative Agent of a Zionist Radical Arena
5.00 p.m. Light Snack
6.00 p.m. Evening lecture
Ita Heinze-Greenberg, Zurich: The Housing of the New Hebrew. On Zionism and Modern Architecture
Thursday, 12 April 2018
Section 4: Building a New State. Architecture and Urbanism
Moderation Elmar Kossel
9.00 a.m.
Ines Sonder and Joachim Trezib, Potsdam: The RASSCO and the Settlement of the Fifth Aliyah in Erez Israel (1933–1948)
9.50 a.m.
Naomi Simhony, Jerusalem: The Central Synagogue in Nazareth Illit (1968). Architecture and Cultural History
10.20 a.m.
Roy Kozlovsky and Neta Feniger, Tel Aviv: The Ayalon Crosstown Expressway and the Techno-Politics of Metropolitan Infrastructure
10.50 a.m. Coffee Break
Section 5: Symbolism and Remembrance in Israeli Architecture since 1948
Moderation Sophie Elaine Wolf
11.15 a.m.
Anna Minta, Linz: »The Desert Will Bloom.« Garden Cities and New Towns for the New State
11.45 a.m.
Inbal Ben-Asher Gitler, Be'er Scheva: Campus Architecture in Israel in the Service of National Identity. Modernist University Planning meets Middle Eastern Concepts
12.15 a.m.
Elana Shapira, Vienna: Narratives of National Rebirth in Frederick Kiesler's »Shrine of the Book« in Jerusalem
12.45 a.m.
Ulrich Knufinke, Braunschweig / Hamburg, and
Klaus Tragbar, Innsbruck: Closing Remarks
Contacts:
PD Dr.-Ing. habil. Ulrich Knufinke M.A.
Universität Innsbruck Guest Professor 2017
Wiss. Mitarbeiter, Bet Tfila - Forschungsstelle für jüdische Architektur, Technische Universität Braunschweig / Institut für die Geschichte der deutschen Juden, Hamburg
Hinrich-Kopf-Straße 5, D-38444 Wolfsburg
ulrich.knufinkeigdj-hh.de
Univ.-Prof. Dr.-Ing. Klaus Tragbar
Universität Innsbruck
Unit History of Architecture and Preservation of Monuments
Technikerstraße 21
A-6020 Innsbruck
klaus.tragbaruibk.ac.at
Reference:
CONF: Building in Palestine and Israel (Innsbruck, 11-12 Apr 18). In: ArtHist.net, Mar 12, 2018 (accessed Apr 25, 2019), <https://arthist.net/archive/17569>.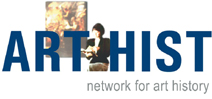 Contributor: Klaus Tragbar, Hochschule Augsburg
Contribution published: Mar 12, 2018
Add to Facebook