Gothic Arts (Philadelphia, 23-24 Mar 18)
Philadelphia, University of Pennsylvania, March 23 - 24, 2018
Gothic Arts: An Interdisciplinary Symposium
Class of 1978 Orrery Pavilion
Van Pelt Library
University of Pennsylvania
March 23rd-24th, 2018
Organizers
Mary Caldwell, Department of Music
Sarah M. Guérin, Department of the History of Art
Ada Kuskowski, Department of History
PROGRAM
FRIDAY, March 23rd 2018
9:30: Reception and Coffee opens
10:00 am WELCOME: Will Noel (Director, Kislak Center and SIMS)
INTRODUCTION: Mary Channen Caldwell, Sarah M. Guérin, and Ada Kuskowski (University of Pennsylvania)
10:30 am PLENARY: Sharon Farmer (University of California Santa Barbara)
Global Perspectives on the Production of French Gothic Silk Purses
11:45 pm Lunch
1:00 pm Session 1. Constructed Identities
CHAIR: Talya Fishman (University of Pennsylvania)
Brigitte Miriam Bedos-Rezak (New York University)
Obliterating Personhood. The Unmaking of Medieval Markers of Identity
Sara McDougall (John Jay College and the CUNY Graduate Center)
Down and Out and Pregnant in the Thirteenth Century: Law and Practice
Richard Leson (University of Wisconsin-Milwaukee)
Heraldry of French Noblewomen in the Thirteenth Century: The Illuminated Prayer Book as Proving Ground?
2:45 pm Coffee break
3:15 pm Session 2. Crafting History
CHAIR: Lynn Ransom (SIMS, Penn Libraries)
Francis Gingras (Université de Montréal)
The Art of Writing History: the Histoire ancienne jusqu'à César as a Monument to "bien dire et faire"
Catherine A. Bradley (University of Oslo)
Crafting and Re-Crafting a Thirteenth-Century Motet
Martin Schwarz (University of Chicago)
"Wisdom's Special Workshop": Scholasticism as Craft in Medieval Paris
4:45 pm Break & SIMS Gothic manuscript exhibition in the Lea Library
7:00 pm CONCERT: Fortuna Antiqua et Ultra by Concordia Dawn
Reception to follow
SATURDAY, March 24th 2018
9:30: Reception and Coffee opens
10:00 am Session 3. Intertexts
CHAIR: Julia Verkholantsev (University of Pennsylvania)
Thomas B. Payne (William and Mary)
Vetus abit littera: From the Old to the New Law in the Parisian Conductus
Meredith Cohen (University of California Los Angeles)
The Art and Technique of the Gothic Pier
Anne Lester (University of Colorado Boulder)
Seen and Unseen: Gothic Making the Mysteries of the Altar
11:45 pm Lunch
1:00 pm PLENARY: Carol Symes (University of Illinois)
How to Do Things with Written Words: The Ars scribendi of Vernacular Documentation.
2:15 pm Session 4. Aural Senses
CHAIR: Elly Truitt (Bryn Mawr College)
Sarah Kay (New York University)
Singing and the Spheres: Urania and Calliope in Thirteenth- Century France
Kevin Brownlee (University of Pennsylvania)
Ekphrasis in Jean de Meun's Rose and Boccaccio's Teseida: The Erotic Statue & the Illustrated Building
Mark Everist (University of Southampton)
Music, Pleasure and the Intertextual Arts in the Long Thirteenth Century
3:45 pm Coffee Break
4:15 pm Round Table. Rethinking Habitus
CHAIR: Will Noel (Director, Kislak Center and SIMS, Penn Libraries)
Ivan Drpić (University of Pennsylvania)
Meg Leja (Binghamton University)
Emily Steiner (University of Pennsylvania)
Carissa Harris (Temple University)
Nicholas Herman (SIMS, Penn Libraries)
6:00 pm Reception
Quellennachweis:
CONF: Gothic Arts (Philadelphia, 23-24 Mar 18). In: ArtHist.net, 09.03.2018. Letzter Zugriff 14.12.2018. <https://arthist.net/archive/17560>.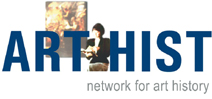 Beiträger: Sarah Guérin
Beitrag veröffentlicht am: 09.03.2018
Zu Facebook hinzufügen