Fellowship, Bogliasco Foundation
Bogliasco
Bewerbungsschluss: 15.04.2018
New Art History Fellowship at the Bogliasco Foundation
The Bogliasco Foundation is pleased to announce a new residential Fellowship for an American scholar in European art history. The five-week Fellowship, which will take place at the Foundation's Study Center near Genoa during the Spring 2019 semester, includes full room and board and a travel stipend of $1000. The Fellowship is open to American art historians of all ages who are working on pre-modern projects (antiquity to early 19th century), and who are not currently in a degree-granting program. For complete instructions and eligibility details, kindly consult the Foundation's online application site at: http://www.bfny.org/en/apply.
The deadline to apply is April 15th, 2018.
Quellennachweis:
STIP: Fellowship, Bogliasco Foundation. In: ArtHist.net, 11.02.2018. Letzter Zugriff 16.01.2019. <https://arthist.net/archive/17329>.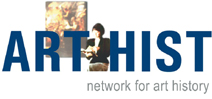 Beiträger: Eliza Harrison
Beitrag veröffentlicht am: 11.02.2018
Zu Facebook hinzufügen