CFP: Not a day without a line. Artists' words and writings (Ghent, 8 - 9 Nov 11)
Faculty of Fine Arts, University College Ghent, Belgium, November 8 - 09, 2011
Deadline: Sep 2, 2011
Not a day without a line. Artists' words and writings
8-9 November 2011
organized by
Ghent University Association Research Unit: Creation, Context and Mediation in the Visual Arts
Ghent University & Faculty of Fine Arts, University College Ghent
scientific committee
Claire Van Damme (Ghent University)
Helena De Preester (Faculty of Fine Arts, University College Ghent)
Philip Huyghe (Faculty of Fine Arts, University College Ghent)
Katrien Vuylsteke Vanfleteren (Faculty of Fine Arts, University College Ghent)
organizing committee
Björn Scherlippens (Ghent University)
venue
Faculty of Fine Arts, University College Ghent, Belgium
This symposium explores the longstanding tradition of visual artists' writings and invites both artists and theoreticians to discuss historical and/or contemporary aspects of the phenomenon.
Texts produced by visual artists in conjunction with their own art works range from private to public, from nearly objective to overtly subjective, and from closely connected to one's own work to more general debates and histories. A wide range of topics considered in artists' texts adopts widely divergent styles and forms and bears witness to different motivations.
The aim of this symposium is to discuss status and function of these texts, and their content and/or form, from a theoretician's or an artist's point of view. The focus is thus not so much on artists' books, but specifically on written or verbalized insights, statements, theories and points of views that originate from the artistic practice and have adopted a linguistic form.
We welcome contributions by both visual artists and theoreticians on the subject of visual artists' writings. Abstracts of lectures of 300 words can be sent to bjornscherlippensgmail.com. Please use word-format (doc or docx) and mention title, author(s), affiliation (if any) and email address.
Papers or demonstrations should be suitable for a 30-minute presentation in English. The deadline for submissions is September 2nd 2011.
Confirmed speakers:
Laurent Busine (MAC's, Grand-Hornu)
Wilfried Huet (GAGARIN magazine)
Philip Huyghe (Faculty of Fine Arts, University College Ghent)
Johan Pas (Royal Academy of Fine Arts, Artesis University College Antwerp)
Didier Semin (École Nationale Supérieure des Beaux-Arts, Paris)
Kristine Stiles (Duke University, Durham)
Reference:
CFP: Not a day without a line. Artists' words and writings (Ghent, 8 - 9 Nov 11). In: ArtHist.net, Jul 17, 2011 (accessed Jun 5, 2020), <https://arthist.net/archive/1666>.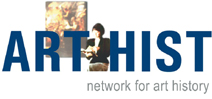 Contributor: Björn Scherlippens
Contribution published: Jul 17, 2011
Add to Facebook