CFP: Photography (Bern, 1 - 2 Dec 11)
University of Bern, Switzerland, December 1 - 02, 2011
Deadline: Aug 15, 2011
PHOTOGRAPHY: EVENT – TRAUMA – HISTORY – SITE
An Interdisciplinary Work-in-Progress Colloquium for Ph.D. Candidates Working on and with Photography
Ph.D. candidates and post-docs at an early career stage working on photography or with photography are invited to submit a proposal for presenting their research at an international and interdisciplinary work-in-progress colloquium at the University of Bern/Switzerland. The colloquium is designed to function as an open stage for sharing research and for discussions on new approaches, theoretical perspectives and methodological concerns. Proposals from all academic disciplines are welcome.
Photography has been a means to document and narrate history from the medium's early days onwards. With the topic of Photography: Event – Trauma – History – Site, we would like to pick up this traditional task and question its present-day relevance. How are events represented through photography today? Which events capture the interest of art photography? Which narrative strategies can be identified? What is the role that witnessing authentic sites plays for the narration of history? Furthermore, the promises of photographical truth and the limits of representation will be put up to discussion.
We welcome contributions on such topics as:
- The representation of events: political, artistic and other
- Picturing the spectacular, the traumatic, the common
- Documenting traces or the aftermath of events
- Non-events, non-places, non-sites in photography
- Faked events in documentary or art photography
- Photojournalism into art: narrative paradigms
As part of the colloquium, a trip to the Center for Photography (Zentrum für Fotografie) at Winterthur is planned (www.zentrumfuerfotografie).
Please send proposals of no more than 300 words (in English or German) as well as a short biography including full contact information and institutional affiliation to sonja.fesselikg.unibe.ch through Aug. 15, 2011. Conference languages: English and German. Travel and accommodation expenses up to an amount of approx. CHF 250 may be refunded.
Organization:
Lic. phil. Sonja Fessel and Dr. Wolfgang Brückle
Institut für Kunstgeschichte / Dep. for Art History
Universität Bern / University of Bern
Hodlerstrasse 8, CH-3011 Bern
Tel. 0041 (0)31 631 4729 / Fax 0041 (0)31 631 5284
Email: wolfgang.brueckleikg.unibe.ch
Email: sonja.fesselikg.unibe.ch
Reference:
CFP: Photography (Bern, 1 - 2 Dec 11). In: ArtHist.net, Jul 16, 2011 (accessed Jun 5, 2020), <https://arthist.net/archive/1658>.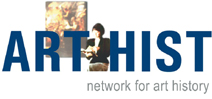 Contributor: Sonja Fessel
Contribution published: Jul 16, 2011
Add to Facebook