CFP: Panel at AAS (Washington, 22-25 Mar 18)
Association for Asian Studies Annual Conference, Washington, D.C., 22. - 25.03.2018
Eingabeschluss: 01.08.2017
Post-War Art in Response to American Internment of Japanese During WWII
I am reaching out for a show of interest and/or paper topics for an organized panel for the Association for Asian Studies 2018 conference in Washington, D.C., the heart and political center of America, where 75 years ago, FDR signed Presidential Order 9066, forcibly relocating thousands of Japanese residing on the west coast, many of them US citizens, to heavily guarded internment camps, known as War Relocation Centers.
The intent of the AAS panel is to focus on post-Internment and contemporary art created by Japanese and Japanese-American artists in any medium, in response to this controversial episode of US history – one that, far from belonging in the "past," continues to produce political, legal, and ethical reverberations in our own time. To discuss this in Washington in 2018 seems particularly appropriate.
The AAS panel submission deadline is August 8. If you are interested, please contact me as soon as possible off list: Louisa.mcdonaldunlv.edu or by the end of July.
Sincerely, Louisa
Aya Louisa McDonald, PhD.
Associate Professor of Art History
Department of Art
University of Nevada, Las Vegas
4505 S. Maryland Parkway, Mailstop 5002
Las Vegas, NV 89154-5002
Tel: 702-895-4347
Fax: 702-895-4346
louisa.mcdonaldunlv.edu
Quellennachweis:
CFP: Panel at AAS (Washington, 22-25 Mar 18). In: ArtHist.net, 17.07.2017. Letzter Zugriff 24.04.2018. <https://arthist.net/archive/16022>.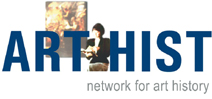 Beiträger: Louisa McDonald, University of Nevada, Las Vegas
Beitrag veröffentlicht am: 17.07.2017
Zu Facebook hinzufügen