CFP: 17th Internat. Congress of Christian Archaeology (Utrecht/Nijmegen, 2-6 Jul 18)
Utrecht and Nijmegen (The Netherlands), July 2 - 06, 2018
Eingabeschluss: 15.08.2017
17th International Congress of Christian Archaeology
Frontiers
The Transformation and Christianization of the Roman Empire between Centre and Periphery
The website of the 17th International Congress of Christian Archaeology 2018 is now available online at: https://ciac.sites.uu.nl. The congress is open for registration. The call for papers has been posted.
Archaeologists, epigraphers, and historians, including graduate students, are kindly invited to submit an abstract to one of the congress' sessions. An overview of which sessions are open can be found here: https://ciac.sites.uu.nl/program/
The thematic focus of the conference will be on the question of boundaries, borders, borderlands, and transitional zones. This theme will be explored from a variety of perspectives, including thematic-conceptual and spatial-geographic ones. The conference aims at breaking new ground in this crucial area, in terms of content as well as methodology. In terms of geography and chronology, presentations may focus on the art, archaeology, and epigraphy of any border area of the later Roman world, including its European, North African, and Near Eastern provinces, up until the seventh century A.D.
Information on how to submit an abstract can be found on our website at: https://ciac.sites.uu.nl/submitting-an-abstract/
When submitting an abstract, make sure to use the online registration form. If you are submitting a proposal for the poster session, please also use this form.
Abstracts may be submitted in English, French, German, Italian, and Spanish. The deadline for submitting abstracts is August 15, 2017.
Quellennachweis:
CFP: 17th Internat. Congress of Christian Archaeology (Utrecht/Nijmegen, 2-6 Jul 18). In: ArtHist.net, 15.06.2017. Letzter Zugriff 24.04.2018. <https://arthist.net/archive/15808>.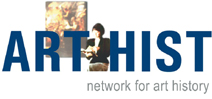 Beiträger: Mariëtte Verhoeven, Radboud University
Beitrag veröffentlicht am: 15.06.2017
Zu Facebook hinzufügen